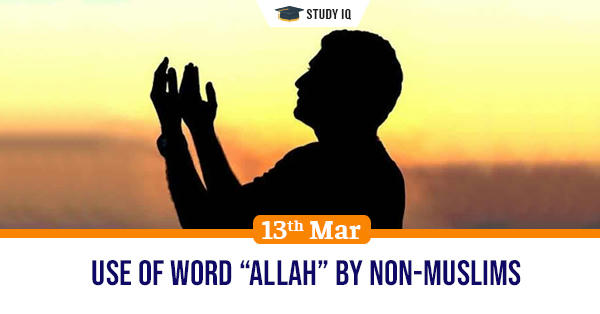 Use of word "Allah" by non-Muslims
Date: 13 March 2021
Tags: Miscellaneous
Issue
A Malaysian court has allowed non-Muslims of the country to use the word "Allah" to refer to god.
Background
A ban was imposed on use of word "Allah" by Christian publications to refer to god. Individual were arrested for violating the law.
Details
The ban on the usage of the word was first introduced in 1986. Christian churches have decided not to pursue the reason for imposition of the ban.

The Home Ministry had sent a warning to a Catholic newspaper, saying that its permit to publish will be removed if it does not stop the use of word "Allah" for God in its Malay-language edition.

In 2009, the High Court of Kuala Lumpur revoked this ban. But the ban was upheld by the Court of Appeal in 2013.

The issue has created tensions between Muslims and non-Muslims of the country. Muslims fear that Christians are crossing their limits while Christians are thinking that the country is moving towards Islamisation.

Malaysian Christians have been using the word "Allah" in their Malay language Bibles, publications, sermons, prayers, and hymns without much concerns or issues.