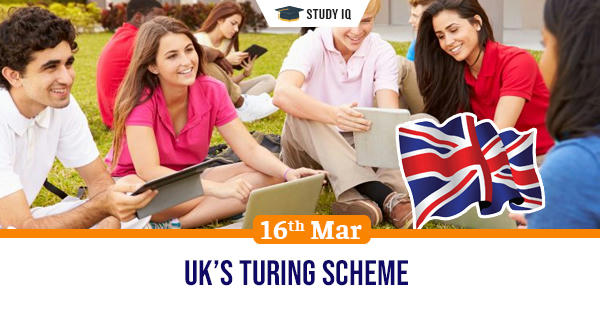 UK's Turing scheme
Date: 16 March 2021
Tags: Miscellaneous
Issue
UK has launched a new scholarship scheme called Turing scheme to allow its students to study abroad.
Background
UK followed the Erasmus scheme of the European Union when it was part of the group. The Turing scheme will replace existing scheme.
Details
The scheme is named after English mathematician and codebreaker Alan Turing. The new scheme will allow schools, colleges and universities in the country to apply for government funding for allowing students to study and work across the globe.

The scheme will come into action in 2021/22, and would allow up to 35,000 students from across the country to study or work across the world.

Schools and universities can apply for funding for exchanges, university study and work placements. Later, students can apply for individual funding.

The scheme will be a global programme through which every country in the world can partner with UK institutions. The Erasmus scheme allowed only European countries to partner.

The scheme beneficiaries having a disadvantaged background can get up to 490 pounds per month towards living costs, as well as travel and money to handle cost of passports, visas and insurance.

The scheme is an effort by UK to increase the amount generated from education exports, fees and income from overseas students.

India is already a top source of international students to the UK and UK universities seek to strike student exchange projects with it.