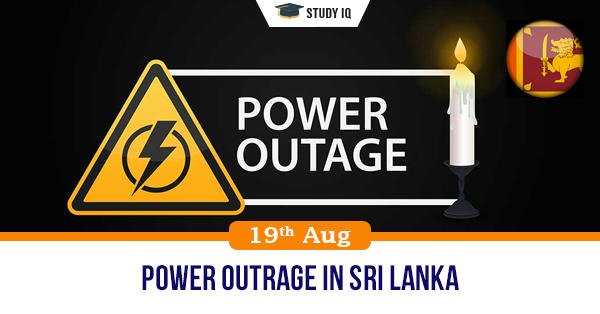 Power outrage in Sri Lanka
Date: 19 August 2020
Tags: Miscellaneous
Issue
Sri Lanka has launched an investigation into the power outage that affected the whole island, after a key power facility on the outskirts of capital Colombo faced technical problems.
Background
The power outage caused traffic jams in Colombo, as traffic lights stopped operating, and water supply was impacted as pumps stalled without electricity.
Details
The oil-fired Kerawalapitiya power grid provides 50 percent of Sri Lanka's electricity supply, according to the spokesperson of the Ceylon Electricity Board (CEB), the state-run electricity provider.

In Sri Lanka, half of the electricity supply comes from thermal power, and the remaining from wind and hydropower. The hydropower plants would be activated first and then the remaining plants as the nation went back to restoring power.

This is the second time in less than five years that the nation has faced a complete power outage. In March 2016, a large system breakdown caused a blackout of over eight hours.

For decades, India and Sri Lanka have considered linking their power grids by constructing an ultra high voltage underwater HVDC line across the Palk Strait that separates the two countries.

The connection would allow Sri Lanka to buy power from India during peak periods and export off-peak excess power in return.