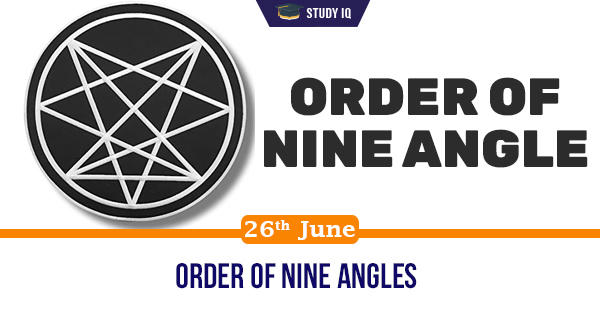 Order of Nine Angles
Date: 26 June 2020
Tags: Miscellaneous
Issue
A US Army private has confessed to plotting an attack on his own unit by sharing secret information with an obscure satanic neo-Nazi group called the Order of the Nine Angles (O9A).
Details
O9A is considered to be a satanic, anarchist group founded in the UK in the 1970s that now operates around the world, including in the US.

The criteria for belonging to the ONA is this pursuit of similar, sinister, subversive interests, aims, and lifestyles, together with the desire to co-operate when it is beneficial to them and the pursuit of shared aims. There is thus no formal ONA membership.

Those who progress through the ONA's hierarchical ranks are required to undertake various tasks, including forming their own small groups to prove their leadership abilities, with the result that a decentralized network of associated bodies exists throughout various countries.

The group lionizes the Nazi era and dates its calendar from the birth of Adolf Hitler, but its supernatural belief system goes beyond anything normally associated with right-wing extremism.

The group has also expressed support for former al-Qaeda emir Osama bin Laden and has praised Nazi Germany as being a practical expression of the satanic spirit.

They also believe that since the time of Nazi Germany, western civilization has become perverted by Judeo-Christian values, among other things and therefore, they seek to overthrow this civilization by violent means.