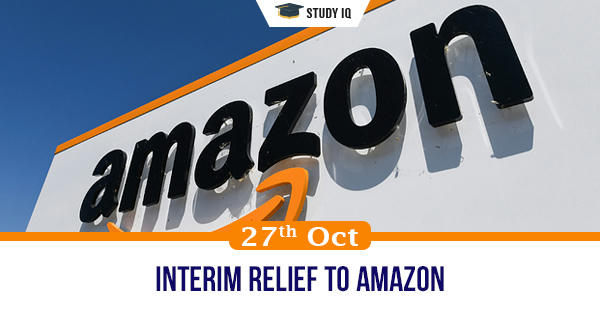 Interim relief to Amazon
Date: 27 October 2020
Tags: Miscellaneous
Issue
A tribunal in Singapore has restrained Future Group and Reliance Industries Limited from proceeding with Rs 24,713-crore deal signed in August.
Background
The emergency order by the Singapore International Arbitration Centre (SIAC) came on a plea from global e-commerce giant Amazon.
Details
The arbitral institution administering the arbitration, the applicable rules, and the seat of arbitration is decided as per the contractual agreement between the parties.

In this case Amazon and Future Group have under their agreement agreed to refer their disputes to SIAC, with Singapore presumably being the contractual choice for the seat/place of arbitration.

Under the rules of SIAC, parties can move SIAC to appoint an emergency arbitrator to get urgent interim relief, even as the process of appointment of the main arbitral tribunal is underway.

If the parties don't comply with the order voluntarily, then the party which has won the emergency award can move the High Court in India under Section 9 of the Arbitration & Conciliation Act, 1996, to get similar reliefs as granted by the Emergency Arbitrator.

Singapore has emerged as the preferred location for international arbitration involving Indian companies as foreign investors typically want to avoid the delays in Indian courts.

India now has its own international arbitration centre in Mumbai. But in context of arbitration, this is a recent development.

There is no specific requirement under the regulations that requires the CCI to defer its decision due this order of the Emergency Arbitrator.