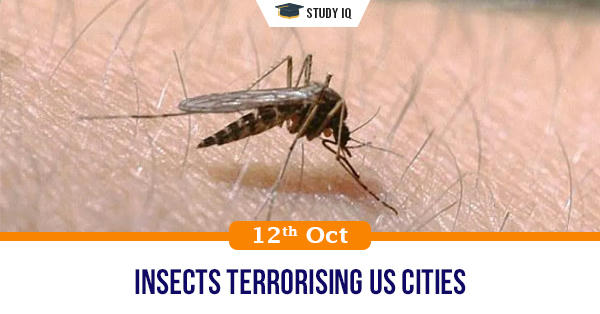 Insects terrorising US cities
Date: 12 October 2020
Tags: Miscellaneous
Issue
Months after the Asian giant hornet was first spotted in the US state of Washington, health officials in Virginia are now warning residents to watch out for the highly venomous furry puss caterpillar.
Background
Several Virginia residents have said that were stung by the dangerous insect in recent days, which is unusual since this type of caterpillar is usually found in southern US states like Texas and Missouri.
Details
The state of Washington has been grappling with its own bug infestation. Ever since the first murder hornet was spotted in the state late last year, these insects have destroyed entire beehives and decapitated tens of thousands of bees, threatening crops that rely on pollination.

These ferocious creatures have also been known to kill about 50 people in Japan every year, mostly as a result of allergic reactions.

Officials at the Washington State Department of Agriculture are now making desperate efforts to track down their nests and kill them before they enter their destructive 'slaughter phase'.

The furry puss caterpillar is widely regarded as one of the most poisonous of its kind in the United States. Touching or accidentally brushing against the hairy coat of these insects could cause a painful reaction and trigger symptoms such as fever, muscle cramps or swollen glands.

The bristly hair that coats it, hides small and toxic spines that can get lodged in a person's skin and cause immediate and intensely burning pain.

The Asian giant hornets are the world's largest wasps, which are known to grow up to nearly two inches in length.

While nobody has been able to figure out how the hornets first arrived on US soil, some speculate that they may have accidentally been brought in by container ships docking at one of Washington's ports.

Native to East Asia and Japan, these predators are infamous for ruthlessly ripping apart honeybees and decimating their hives. However, they also pose a threat to human beings.

Researchers and foresters fear the impact of these insects on the country's agriculture that is dependent on honey bee pollination.

Climate change has a significant role to play in the sudden appearance and subsequent rise in population of several different insects over the last decade.