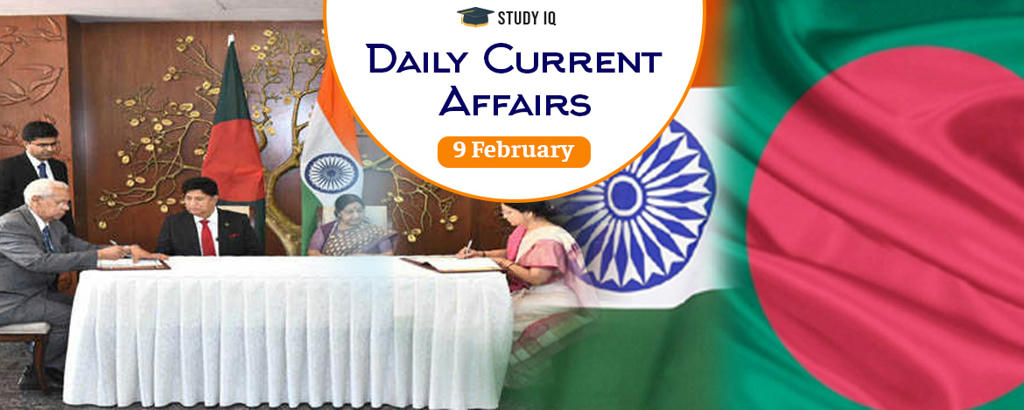 India, Bangladesh sign MoU for training 1800 Bangladesh civil servants
Date: 09 February 2019
Tags: Miscellaneous
India and Bangladesh have signed memorandum of understanding (MoU) for training 1800 Bangladesh Civil Servants at National Centre for Good Governance (NCGG) over next 6 years. It was signed between NCGG and Bangladesh's Ministry of Public Administration. This is for second time NCGG is entering into MoU for training program for Bangladesh Civil Servants. Under first MoU signed in 2014, 1500 Bangladesh Civil Servants were trained in NCGG.
Key Facts
NCGG will train Bangladesh Civil Servants in e-Governance and service delivery, public policy and implementation, information technology (IT), decentralization.

It will also train them in urban development and planning, ethics in administration and challenges in implementation of Sustainable Development Goals (SDGs).

These trainee officers will undergo training at NCGG Mussoorie centre, Uttarakhand and in Delhi where they would visit Government of India (GoI's) establishments.

This collaboration is considered as historic milestone in capacity building and training programs between India and Bangladesh.
National Centre for Good Governance (NCGG)
It isautonomous institute under Department of Administrative Reforms and Public Grievances (DAR&PG), Union Ministry of Personnel, Public Grievances & Pensions.

It was established in 2014 by rechristening and expanding mandate of National Institute of Administrative Research (NIAR), set up in 1995 by Lal Bahadur Shastri National Academy of Administration (LBSNAA).

Its head office is in New Delhi and registered office in Mussoorie, Uttarakhand.

Its mandate is to assist in bringing about governance reforms through studies, training, knowledge sharing and promotion of good ideas.

It seeks to carry out policy relevant research and prepare case studies, curate training courses for civil servants from India and other developing countries.

It also provides platform for sharing of existing knowledge and pro-actively seek out and develop ideas for their implementation in government, both at States and Central level.