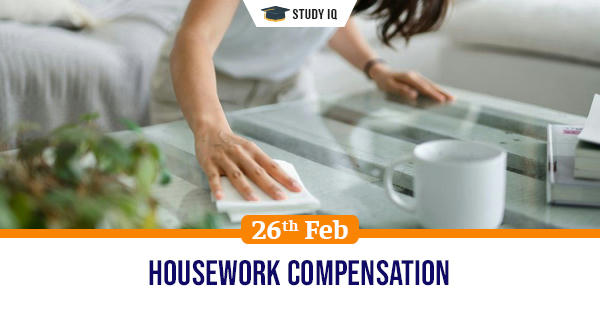 Housework compensation
Date: 26 February 2021
Tags: Miscellaneous
Issue
A divorce court in Beijing has ordered a man to compensate his ex-wife for the housework she did during five years of marriage.
Background
The court has split their joint property equally. The ruling has since sparked intense debate online over the value of unpaid domestic work.
Details
The Chinese government brought into force a new civil code, which legal experts have described as offering greater protection for individual rights.

Under the civil code, restitution is allowed in divorce cases where one spouse bears greater responsibility than the other in raising children and taking care of elderly relatives.

Before the new law came into force, such compensation could be demanded only in cases where a prenuptial agreement had been signed.
Resulting debate
Since the verdict was first reported by local media in early February, debates over it have raged on the social media platforms.

Many have commented that 50,000 Yuan is too small an amount for five years of household work, and have expressed that men should take up a greater role in managing domestic duties.

Divorce rates have soared in China in the recent past, growing over five times over the last three decades. At the same time, marriage rates have also dropped.