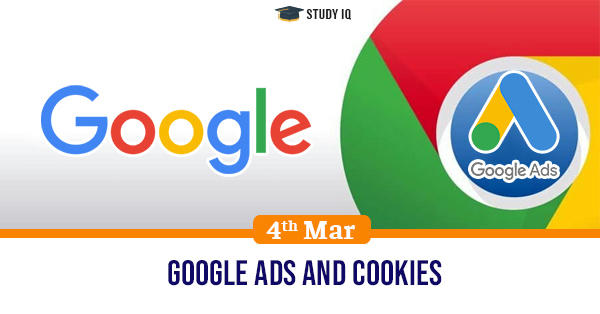 Google ads and cookies
Date: 04 March 2021
Tags: Miscellaneous
Issue
Google has announced plans to phase out support for third-party cookies on its Chrome browser.
Background
The company will not be building new technology to support user tracking on its browser, once the cookies are phased out.
Details
The decision will have a significant impact on digital advertising given that Chrome is the most popular browser across the world.

It also signals shift in Google's approach, which is pitching itself as more privacy-centric.

It should be noted that Apple's Safari browser and Mozilla's Firefox are already blocking all third-party cookies.

Third-party cookies help websites and advertisers track user behaviour on the web. They are later used to serve user preference targeted ads.

Once Google phases them out, it will become harder to push targeted ads and this will impact both the effectiveness and pricing of ads.
Alternative mechanism
Google's web products will be powered by privacy-preserving APIs which prevent individual tracking while still delivering results for advertisers and publishers.

Google is proposing a new approach called Federated Learning of Cohorts or FLoC which aims to track clusters of people with similar interests, instead of individuals.

Google will continue to support first-party relationships on its ad platforms for partners, in which they have direct connections with their own customers.
Cookies
Cookies are text files with small pieces of data that are used to identify your computer as you use a computer network.

Specific cookies known as HTTP cookies are used to identify specific users and improve your web browsing experience.