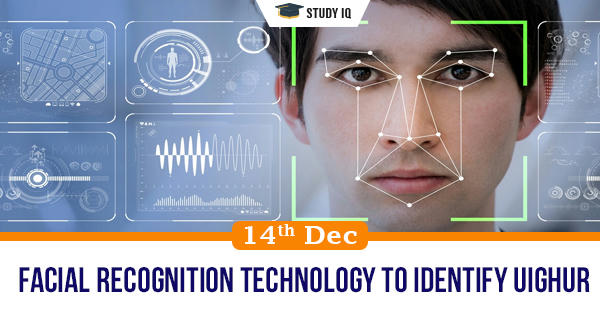 Facial recognition technology to identify Uighur
Date: 14 December 2020
Tags: Miscellaneous
Issue
A report by The Washington Post has revealed that tech giant Huawei reportedly tested facial recognition software that could send automated alarms when they identify members of the Uighur community.
Background
There have been several reports about use such technology in China that has been used to monitor and target Uighur community, since their mass detention.
Details
The programme involves the use of facial recognition software that send alerts to Chinese government authorities when its cameras identify members of the Uighur community.

There are two Chinese firms involved in the operation and execution of this software. One is Huawei and the other is Megvii, another Chinese tech company that designs image recognition software.

Huawei has removed documentation related to this programme from its website after the company was contacted for comment.

The companies had made great efforts to test an artificial-intelligence camera system that could scan faces in a crowd and estimate each person's age, sex and ethnicity.

International watchdogs believe that the programmes are being used to exert control over the persecuted minority and to identify individuals whom the Chinese government deems a threat and to quash criticism.

The report suggests that the programme could distinguish and identify Uighurs in crowds. Another concern is that these programmes can result in racial discrimination and profiling.
International actions
Huawei and Megvii have seen a pushback from US authorities who have called them out for representing threats to national security and for human rights violations, particularly in Xinjiang.

In 2019, Megvii was among the eight Chinese tech giants to have been hit with sanctions by the US government for their role in contributing to the persecution of Uighur Muslims in China.
Uighurs
The Uighurs are a Turkic ethnic group originating from and culturally affiliated with the general region of Central and East Asia.

The Uighurs are recognized as native to the Xinjiang Uyghur Autonomous Region in Northwest China.

The Uighurs have traditionally inhabited a series of oases scattered across the Taklamakan Desert within the Tarim Basin.

These oases have historically existed as independent states or were controlled by many civilizations including China, the Mongols, the Tibetans and various Turkic polities.