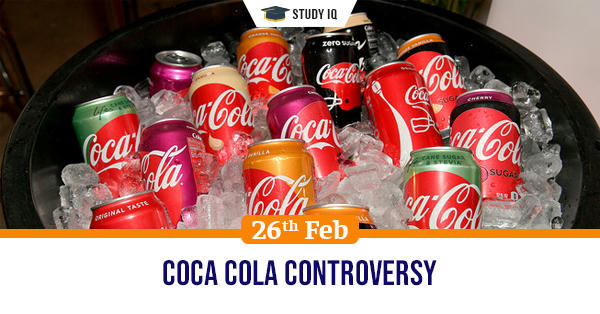 Coca Cola controversy
Date: 26 February 2021
Tags: Miscellaneous
Issue
Coca-Cola has come under fire for allegedly promoting "reverse racism" and "anti-white" rhetoric.
Background
A few of the slides in question urged Coca-Cola employees to "be less oppressive", "less defensive" and "less ignorant" in their dealings.
Details
Coca-Cola has been widely criticised by a number of conservative critics, who accused the beverage manufacturer of 'reverse racism' and promoting an 'anti-white' sentiment.

The terms 'reverse racism' and 'reverse discrimination' has been used by conservatives in response to affirmative action and race-based policies since the 1970s.

The employees claimed that they were "required" to take the online course, which was then publicly available on the training website Linkedin Learning.
Response
Coca-Cola has said that the seminar was not part of its learning programme and was not made mandatory for its employees.

It also said that the video in question was accessible on the LinkedIn Learning platform but was not part of the company's curriculum.
Reverse discrimination
Reverse discrimination as a phenomenon where individual blacks and members of other minority groups began to be given benefits at the expense of whites who, apart from race, would have had a superior claim to enjoy them.