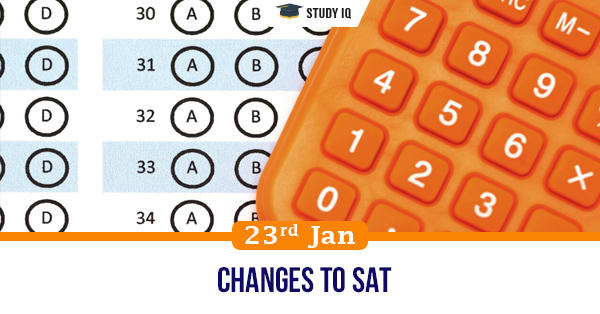 Changes to SAT
Date: 23 January 2021
Tags: Miscellaneous
Issue
The College Board, that runs the Scholastic Assessment Test (SAT) and Advanced Placement (AP) tests has updated its exam pattern.
Details
SAT was originally derived from an aptitude test developed by Princeton University psychology professor Carl Brigham, which was administered to US Army recruits during World War I.

The College Board later asked Brigham to develop a similar test for high school students applying for admission.

Today, around 2 million students around the world annually take the SAT to secure a place at an American university.

The three-hour-long test includes multiple-choice sections for math, evidence-based reading, and evidence-based writing, along with an optional 50-minute essay.

Questions have persisted over the SAT essay's objective of rewarding formulaic rather than creative writing, and its alleged handicapping of immigrants and international students.
Implication for Indian students
While international student enrolment in the US is estimated to have decreased significantly due to the Covid-19 pandemic, enrolment is expected to bounce back.

The changes announced by the College Board could impact test-taking trends among students seeking to travel to the US in the coming years.

With the possibility of AP exams becoming more popular among Indian students, the number of AP test centres in India is expected to rise from the current 16.