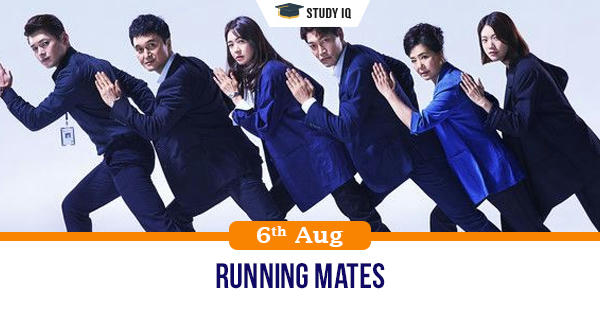 Running mates
Date: 06 August 2020
Tags: Miscellaneous
Issue
Reports suggest Democratic Party nominee Joe Biden will be announcing his running mate soon, possibly as early as this week for the US presidential elections.
Background
With Donald Trump aiming for a second term at US presidency, it is not yet clear whether he will continue with Vice-President Mike Pence as his running mate for 2020 or whether the Trump campaign will announce some last-minute changes.
Details
The Constitution of the United States provides for both a president and a vice-president. Under the current system, the presidential candidate for each of the two major parties, the Democratic and the Republican party, chooses a vice presidential running mate.

This process is also applicable to smaller political parties. The running mate is simply the vice-presidential candidate. Voters vote on the two—presidential and vice-presidential candidates—as a team.

There are other countries where a similar process exists, for instance, Brazil, Indonesia, and Palau, where the running mate of the presidential candidate is automatically made Vice-President.

Under the original system, the vice-president was simply the presidential candidate who received the second most electoral college votes in the presidential election.

The US Constitution was subsequently changed in 1804 by the 12th Amendment to provide that the electoral college would separately select a president and a vice-president, rather than simply choosing the runner up in the presidential election as the vice-president.

The presidential candidate selects his or her running mate with advice from advisors or anyone else the presidential candidate wants to listen to.

At present, candidates for running mates in US elections are subjected to extensive background checks that scour every aspect of the candidate's professional and personal life, covering everything from personal relationships, medical history and financial checks.