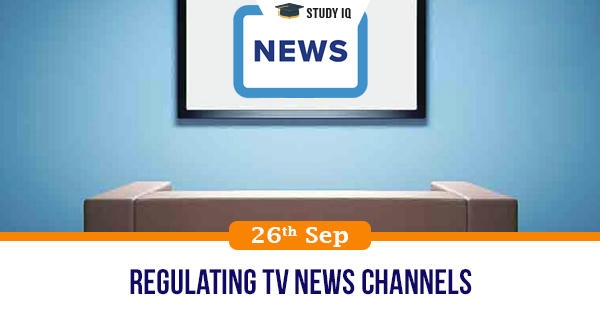 Regulating TV news channels
Date: 26 September 2020
Tags: Miscellaneous
Issue
Last week, the Supreme Court came down heavily on a TV channel that was intent on broadcasting a controversial content.
Background
The Court underlined the need for laying down clear guidelines, and their effective implementation, for the media against hate speech.
Details
The government has made several attempts in the past to regulate the media but all such attempts came crashing down in the wake of public outcry.

Government regulations are not desirable as these could interfere with the freedom of speech and expression enshrined in the Constitution (Article 19).

The second alternative is self-regulation. Although ideal, it is easier said than done and continues to be a pipedream.

The News Broadcasters Association (NBA), which was set up in 2008, in turn, set up the National Broadcasting Standards Authority (NBSA), to regulate content.

The NBSA does suffer from some serious shortcomings. First, its writ extended only to its members, which was limited due to its voluntary membership. Those who were unhappy with a verdict found it easy to walk out.

The government needs to step in to provide this unique model with statutory backing, extending its jurisdiction to non- members as well.