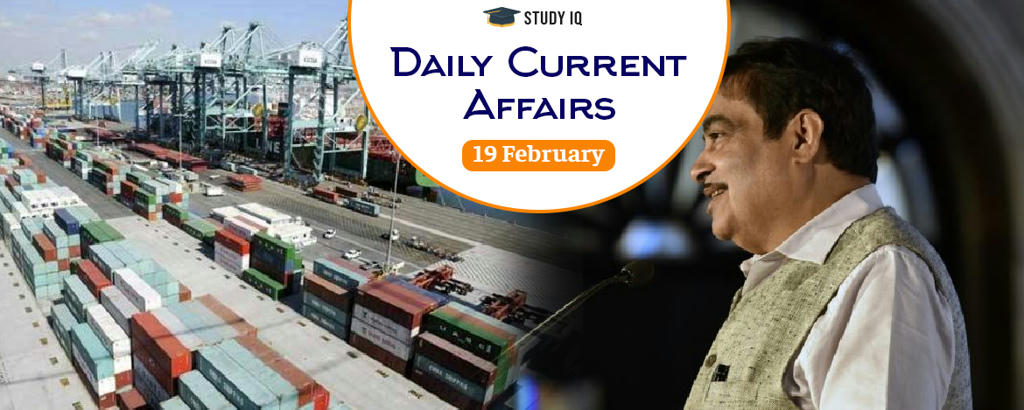 Government launches PCS1X Maritime e-commerce Portal
Date: 19 February 2019
Tags: Miscellaneous
Union Ministry of Shipping launched PCS1x portal, an upgraded version of e-commerce portal Port Community System (PCS). It was launched at Regional Maritime Safety Conference held in Mumbai, Maharashtra.
Port Community System(PCS)
It is neutral and open electronic platform that enables secure exchange of information between public and private stakeholders to improve the competitive position of seaport communities.

It optimises, manages, and automates port and logistics efficient processes through single submission of data and connecting transport and logistic chains.

It integrates all electronic flow of trade related document/information and functions as centralized hub for ports of India and other stakeholders in maritime sector.

It facilitates transparent and paperless system for electronic submission of trade document which has resulted in faster turnaround time and dwell time.

It has played important role in digitization in EXIM trade and enhancing 'Ease of Doing Business' in maritime sector.
PCS1x
It has been developed by Indian Ports Association (IPA), based on feedback from stakeholders using PCS.

It is new generation system with user-friendly interface that brings together various stakeholders of maritime sector.

It facilitates Government-to-Business (G2B), Business-to-Government (B2G) and Business-to-Business (B2B) transactions within required legal framework. It ensures extreme levels of cyber security.

It allows improvement in payment cycle, transparency of transaction cycles, detailed tracking of vessels and berthing schedules.

It can be integrated with gate system with RIFD, can produce e-copy of reports and notices and can be used for cargo/truck trailer tracking. It also allows better stakeholder coordination.