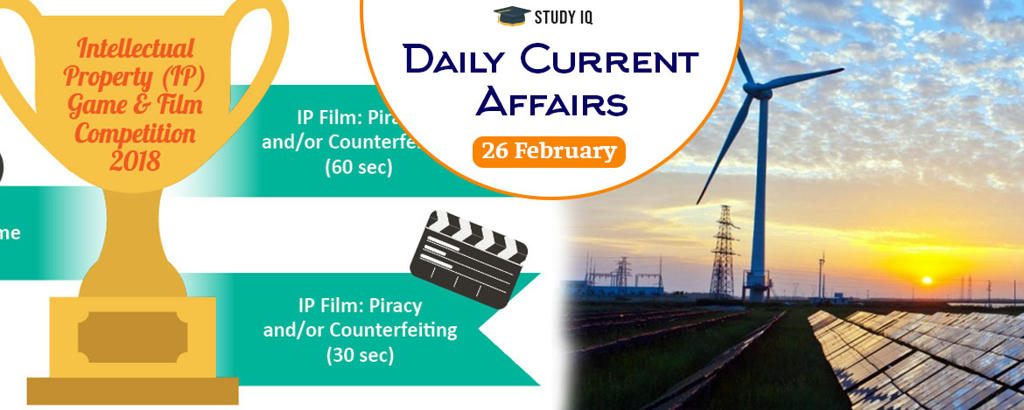 IPrism: 2nd edition of IP competition launched
Date: 26 February 2019
Tags: Ministries & Departments
The second edition of 'IPrism', an Intellectual Property (IP) competition was launched recently for students of schools, polytechnic institutes, colleges and universities. It was launched by Cell for IPR Promotion and Management (CIPAM), Department for Promotion of Industry and Internal Trade (DPIIT) in collaboration with ASSOCHAM and ERICSSON India. IPrism is aimed at fostering culture of innovation and creativity in younger generation. It will provide young creators an opportunity to see their creations recognized on national platform.
Cell for IPR Promotion and Management (CIPAM)
It is professional body under aegis of DPIIT, Ministry of Commerce, mandated to effectively implement National Intellectual Property Rights (IPR) Policy adopted in May 2016.
It works towards creating public awareness about IPRs in the country, promote filing of IPRs through facilitation.
It also provides inventors with platform to commercialize their IP assets and coordinating implementation of National IPR Policy in collaboration with Government Ministries/Departments and other stakeholders.