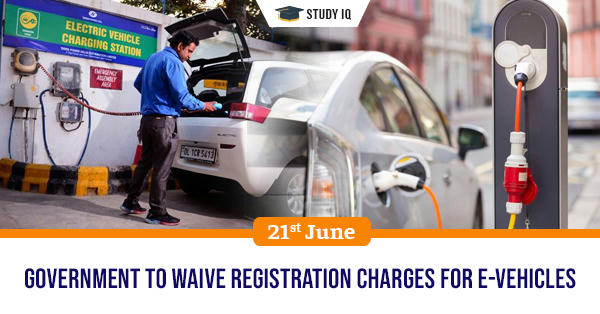 Government to waive registration charges for e-vehicles
Date: 21 June 2019
Tags: Ministries & Departments
Union Ministry of Road Transport and Highways has released draft notification proposing waiving of registration charges for electric vehicles (EVs). This waiver is aimed at promoting EVs in India and as per Government plans for higher penetration of such vehicles by 2030.
Draft notification
It has been issued under various sections of the Motor Vehicles Act, 1988 and amends Central Motor Vehicles Rules (CMVR), 1989. It proposes exemptions to battery operated vehicles from payment of fees forpurpose of issue or renewal of registration certificate and assignment of new registration mark. The exemption will be applicable to all categories of electric vehicles, including two-wheelers.
Background
Government has drwan blueprint to boost production of electric vehicles in the country and take their share to 15% of total automobiles in the next five years. Government earlier also had approved green licence plates bearing numbers in white fonts for private e-vehicles and yellow for taxis to promote electric vehicles in India.