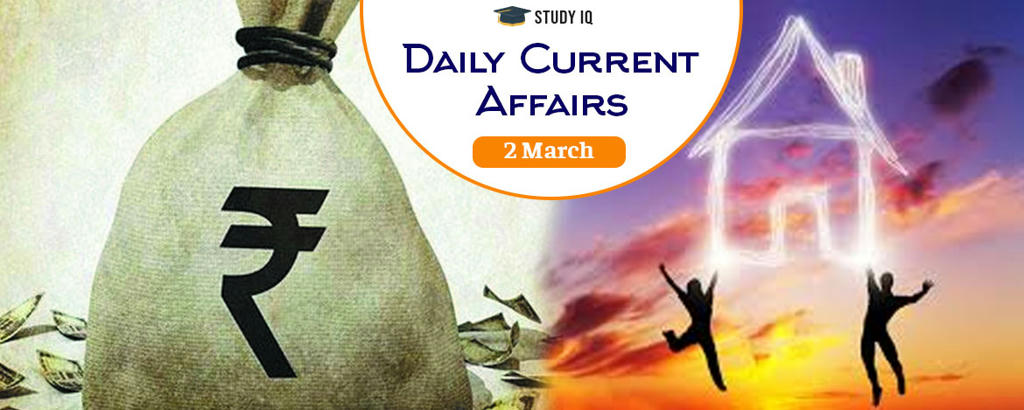 Cabinet approves Rs. 1450 crore for share capital of RBI in National Housing Bank
Date: 02 March 2019
Tags: Ministries & Departments
Union Cabinet has approved payment of face value of subscribed share capital of Rs.1450 crore in National Housing Bank(NHB) to Reserve Bank of India (RBl). This means that Central government will by ownership shares of RBI in NHB. This will change ownership of NHB from RBI to Central Government.
Background
This is consequent to amendments made to NHB Act, 1987 in 2018 through Finance Bill 2018 in accordance with recommendations of Narasimhan Committee. Prior to this, authorized capital of NHB of was around Rs. 2,000 crore of which Rs. 1,450 crore was subscribed by RBl. Currently, capital is fully subscribed by RBl. Subsequent to payment of this amount to RBl, the subscribed capital of NHB shall stand transferred to and vested in Central Government.
Significance
It will strengthen wholesale financing role of NHB with the transfer of ownership to Government and augment funding support to housing finance companies. It will also segregate RBI's role as banking regulator and as owner of NHB.
National Housing Bank (NHB)
It is apex agency to promote housing finance institutions in India. It aims at promoting inclusive expansion with stability in housing finance market. It is headquartered in New Delhi.

It was established in 1988 as All India Financial Institution(AIFl) through National Housing Bank Act, 1987.

Mandate:

It is principal agency to promote housing finance institutions both at local and regional levels.

It also provides financial and other support incidental to such institutions and for matters connected therewith.

It registers, regulates and supervises Housing Finance Company (HFCs), keeps surveillance through on-site and off-site mechanisms and co-ordinates with other regulators.