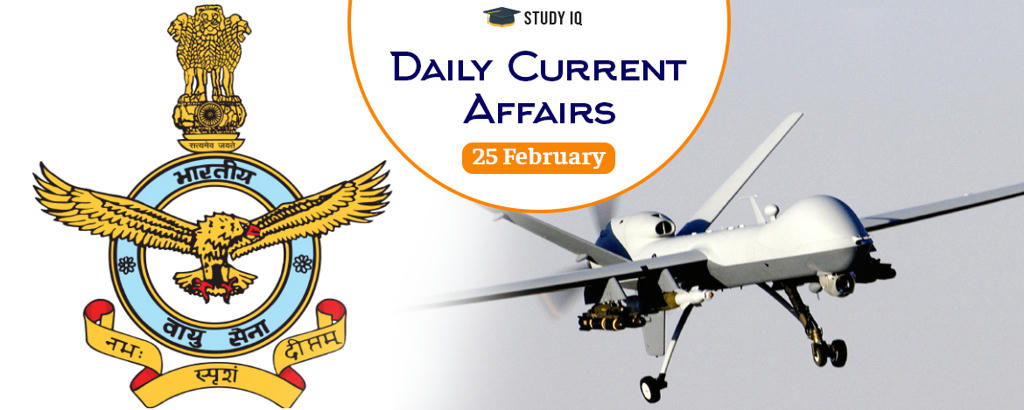 IAF commissions development of aerial surveillance system
Date: 25 February 2019
Tags: Military
Indian Air Force (IAF) has commissioned development of aerial surveillance system using hyper spectral imagery programme to locate and identify suspicious movements along international border. It will be first of its kind system in country. It is expected to be operational in the next two years.
Aerial surveillance system
It will capture data/images through optical and infra-red sensors that will be most likely mounted on unmanned aerial vehicle (UAVs) and processed through deep learning algorithms.

It will be having multi-sensor data fusion to be used for monitoring suspicious movements under dense foliage cover along international border and some parts within the country.

Data gathered from aerial sources will be processed within minutes and will help security forces on ground of unwanted human presence in area, their numbers and locations, among other inputs.

For this, IAF has roped in senior researcher and lead technologist of Indian origin from National Aeronautics and Space Administration (NASA) as the chief technologist for the programme.

Significance:

It will help to identify presence of human below trees, dense foliage, shrubs or inside a structure, whether it is day or night.

It can detect human presence from air even if there a cloud cover, dense fog or snow cover.

This technology also can be deployed in agriculture for monitoring drought, diseases and nutrient stress or identifying soil moisture.