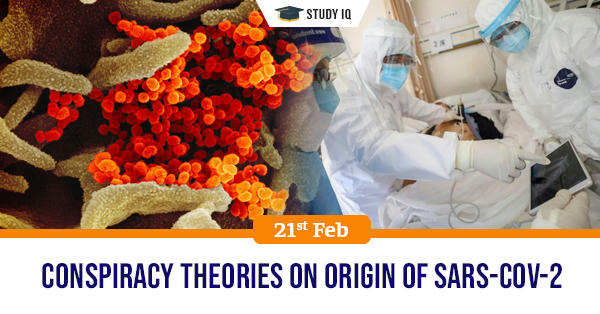 Conspiracy theories on origin of SARS-CoV-2
Date: 21 February 2020
Tags: Military
Issue
In a preprint that was posted on Research Gate, two researchers from Chinese institutions have claimed without attributing scientific evidence, that the killer coronavirus probably originated from a laboratory in Wuhan.
Background
The claim has provided much ammunition to the conspiracy theory that is already circulating on the Internet.
Details
A preprint is one that is yet to be published in a scientific journal post peer-reviewing. Hence, any claims made in preprints should be considered with caution.

But that has not stopped several newspapers from reporting the news four-five days ago based on claims made in the preprint.

While the two authors do not provide any evidence that the novel coronavirus (SARS-CoV-2) was created in the lab, they build their case based on assumptions.

They begin by saying that bats carrying the novel coronavirus are originally found in Yunnan or Zhejiang province, which is more than 900 km from the seafood market at the centre of the investigation on the source. Hence, the chances of bats flying to the market are slim.

The bats were never sold in the market either, based on several testimonials, they say. The authors then talk of an intermediate host but quickly add that little proof has been reported on this.

The authors move on to question if the Wuhan Institute of Virology, which is located about 12 km from the wet market, was the source of the virus.

The only reason they doubt this Institute, is the fact that the principal investigator had participated in a project which generated a chimeric virus using the SARS-CoV reverse genetics system, and reported the potential for human emergence.

However, scientists from multiple countries have published and analysed genomes of the causative agent, severe acute respiratory syndrome coronavirus 2 (SARS-CoV-2), and they overwhelmingly conclude that this coronavirus originated in wildlife.