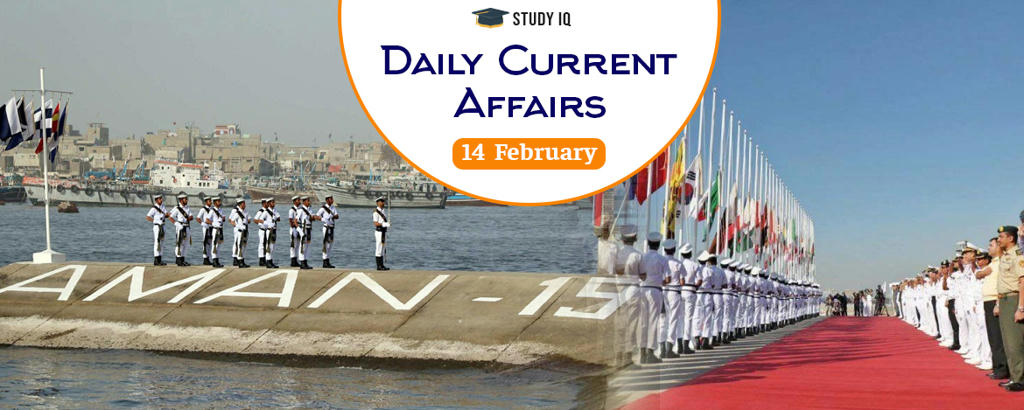 AMAN-19: Pakistan conducts multinational maritime exercise
Date: 14 February 2019
Tags: Military Exercises
Pakistan Navy recently conducted multinational maritime exercise AMAN-19 in North Arabian Sea. This edition of naval exercise was conducted under title of "Together for Peace" and saw participation of military personnel from 46 countries.
AMAN-19
It was sixth AMAN biennial multinational naval exercise, aimed at promoting cooperation among regional and extra-regional navies to ensure security in Indian Ocean.

It saw participation of naval assets including naval ships, helicopters, Special Forces elements and observers from 46 countries.

It conducted in two phases harbour phase and sea phase. The participating ships formed up in traditional "AMAN Formation" to signify unity and harmony.

Its harbour phase comprised International Maritime Conference, seminars, table talks, cross ship visits, calls, maritime counter terrorism demonstration, cultural show and food gala.

The sea phase included practical execution of operational plans and activities finalised during harbour phase and international fleet review.

Different operational exercises were also undertaken including firing by ships on pre-deployed targets, underway replenishment between ships and maritime related maneuvers.