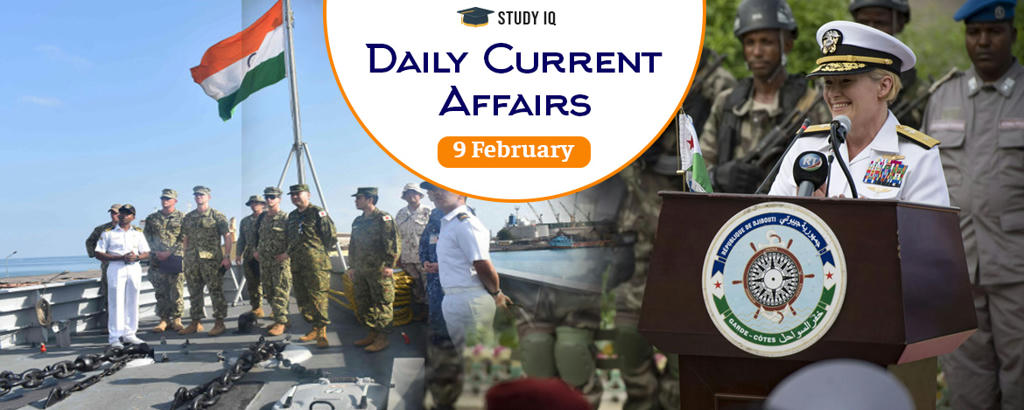 INS Trikand participates in Cutlass Express 2019 exercise
Date: 09 February 2019
Tags: Military Exercises
Indian Navy's front-line warshipINS Trikand participated in multinational training exercise 'CUTLASS EXPRESS – 19' held from 27 January to 6 February 2019 in east African coast near Horn of Africa, where major sea lanes between Europe and Asia pass.
This exercise was hosted by US Africa Command and Naval Forces Europe and Africa and saw participation of 15 countries including India in coordination with international organisations like International Maritime Organisation (IMO), Combined Maritime Force (CMF) and European Naval Forces (EUNAVFOR).
Cutlass Express (CPX) 2019 exercise
It was United Sates-led exercise aimed at helping East African and Indian Ocean nations combat maritime crime and building stronger coalition.

Objectives: Improve law enforcement capacity, promote regional security and progress inter-operability between armed forces of participating nations for purpose of interdicting illegal maritime activity in Western Indian Ocean.
Participating Countries:US, India,Canada, Djibouti, France, Comoros, Kenya, Madagascar, Mauritius, Portugal, Mozambique, Seychelles, Tanzania, Somalia and Netherlands.
Indian Navy Participation: It played significant role in this exercise. It was involved in planning, coordination and execution. INS Trikand had participated in Djibouti-based portion of training of this exercise and also in sea phases. It provided platform for live Visit Board Search Seizure (VBSS) drills.
Note: This exercise is one of three regional drills meant to strengthen collaborative policing in seas surrounding Africa, along with Obangame Express in West Africa and Phoenix Express in Mediterranean.
INS Trikand
It is part of Indian Navy's Western Fleet and operates under Flag Officer Commanding-in-Chief, Western Naval Command, headquartered at Mumbai.

It is equipped with versatile range of sensors and weapons enabling it to address threats in all three dimensions – air, surface and sub-surface.

It has extended endurance at sea which makes it ideal platform for prolonged deployments, including present one.

Currently it is carrying out presence and surveillance missions and anti-piracy operations in Gulf of Aden and Western Arabian Sea.