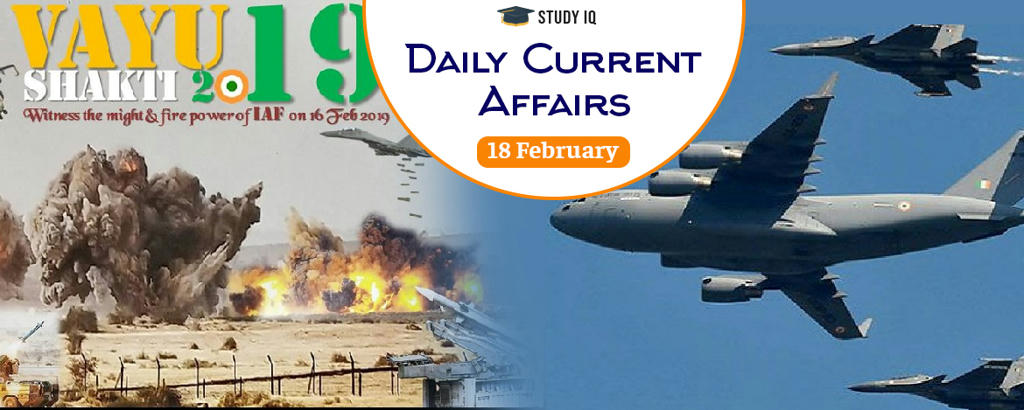 IAF conducts Exercise Vayu Shakti 2019 at Pokhran
Date: 18 February 2019
Tags: Military Exercises
Indian Air Force (IAF) conducted mega exercise, Exercise Vayu Shakti-2019 at Pokhran in Rajasthan aimed at displaying its might. This exercise demonstrated firepower and combat capability of IAF close to border with Pakistan at Pokhran in Rajasthan.
Exercise Vayu Shakti-2019
It displayed IAF's ability to strike targets on ground such as enemy convoys and radar stations, tanks, railway yards and military headquarters.

Total of 137 aircraft including Sukhoi-30s, Jaguars, Mirage 2000s, Mig-27, Mig-21 Bison, Mig-29, IL78, Hercules and AN-32 aircraft participated in it.

It showcased firepower capability of indigenously-developed platforms like Light Combat Aircraft (LCA) Tejas, Advanced Light Helicopter (ALH).

It also showcased efficacy of Astra air-to-air missile and Akash surface-to-air missile. For the first time, ALH and Akash missile were deployed in this exercise.