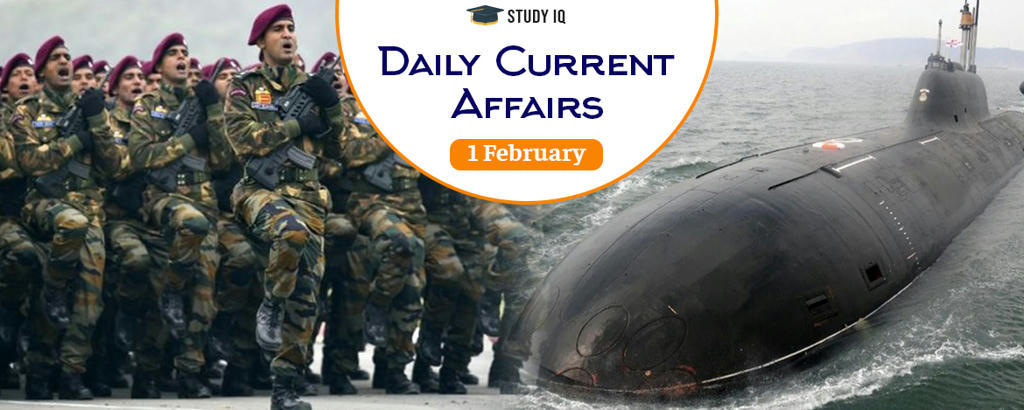 DAC approves acquisition of 5000 Milan 2T Anti-Tank Guided Missiles
Date: 01 February 2019
Tags: Military Exercises
DAC also approved acquisition of approximately 5000 Milan 2T Anti-Tank Guided Missiles (ATGM) for Indian Army from France. This acquisition will significantly bolster Indian Army's capability to thwart off advancing armoured divisions of the enemy.
Anti-tank missile or anti-tank guided missile (ATGM), anti-armour guided missile is a missile that is created to destroy vehicles that are heavily armoured.
Milan 2T Anti-Tank Guided Missiles (ATGM)
It is portable medium-range, anti-tank weapon manufactured by Euromissile, based in Fontenay-aux-Roses in France. It is second generation ATGM.

It has single shaped charge warhead for use against very thick and composite armour. Its munition consists of the missile in a waterproof launch tube.

It is solid-fuel rocket with operational range upto 2km. It is wire guided SACLOS (semi-automatic command to line-of-sight) missile i.e. sight of launch unit has to be aimed at target to guide the missile.
Background
Indian Army requires around 70,000 ATGMs of various types and around 850 launchers of different types. It is planning to procure third-generation ATGMs with longer range than that of its existing Milan-2T and Russian Konkurs ATGMs.

Besides, DRDO also has indigenously developed Nag missile, third generation "fire-and-forget" anti-tank guided missile (with range of 3km). It is expected to be inducted into Indian army by 2019. Its induction will help India to achieve self-sufficiency and reduce imports of such missiles.
Defence Acquisition Council (DAC)
It is Union Ministry of Defence's highest decision making body on capital procurement of Indian Armed Forces (Indian Army, Navy and Air Force). Headed by Union Denfence Minister.

It was set up in 2001 as part of post-Kargil reforms in defence sector to speed up decision-making in military procurements by optimally utilizing allocated budgetary resources.

It gives policy guidelines to acquisitions, based on long-term procurement plans. It accords acceptance of necessity (AON) to begin acquisition proposals, clears all acquisitions, including imported equipment and those produced indigenously or under foreign licence.

It also has the power to approve any deviations in acquisition and recommends all big purchases for approval of Cabinet committee on security (CSS) chaired by Prime Minister.