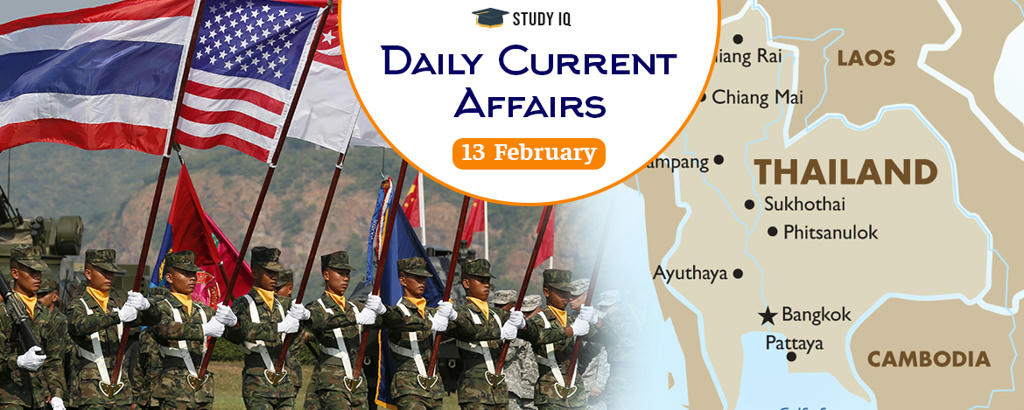 Cobra Gold multi-national military exercise begins in Thailand
Date: 13 February 2019
Tags: Military Exercises
Multi-national Cobra Gold military exercise, cohosted by United States and Thailand kicked off in northern Thai province of Phitsanulok. This year it is 38th edition of this exercise and will see participation of around 10000 military personnel from 29 nations.
Cobra Gold military exercise 2019
It is aimed at enhancing interoperability, strengthening relationships among participating nations, and handling security threats and national disasters.

It will include three components: military field training, disaster relief training and humanitarian assistance. India and China are participating in humanitarian assistance component.

US is sending contingent of total 4,500 personnel. Japan Self-Defence Forces is sending about 170 personnel and a C-130 transport plane. Pakistan will be participating as observer.
About Cobra Gold military exercise
It is largest multinational military exercise in Asia-Pacific region held every year in Thailand. It was first held in 1982 between US and Thailand to improve relations and coordination between their armed forces in both humanitarian and hostile military efforts. It has been now expanded to include 35 nations. India had participated in this exercise for first time in 2016 and China was admitted for first time in 2015 but was allowed to participate only in humanitarian assistance training