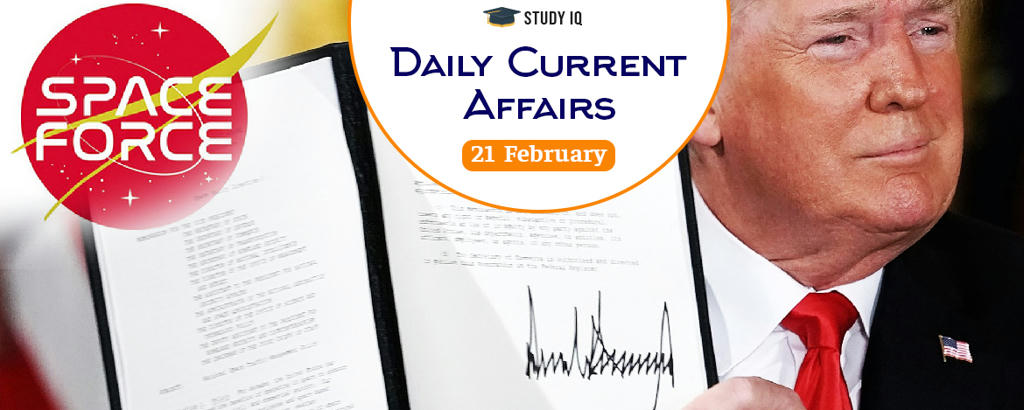 US President sign directive to create Military Space Force
Date: 21 February 2019
Tags: International Events
United States President Donald Trump signed Space Policy Directive-4 (SPD-4) ordering Department of Defense (Pentagon) to establish Space Force under aegis of US Air Force. This directive need to be approved by US Congress to come into effect.
Military Space Force
It will be new military service part of US Air Force (similar to Marines under US Navy). Currently, US air force has responsibility for US assets in space.

It will be dedicated to handling threats in space. Its main goal will be to secure and extend US's dominance in space domain.

It will not deploy soldiers in space, but will focus on national security and preserving satellites and vehicles that are dedicated to international communications and observation from space.

It will have both combat and combat support functions to enable prompt and sustained offensive and defensive space operations.

It will be responsible to deter and defeat threats in space and will organize, train, and equip military space forces.

It will ensure unfettered access and freedom to operate in space and provide vital capabilities in space to joint and coalition forces.

It will be responsible for range of space-based US military capabilities, which include everything from satellites enabling Global Positioning System (GPS) to sensors that help track missile launches.