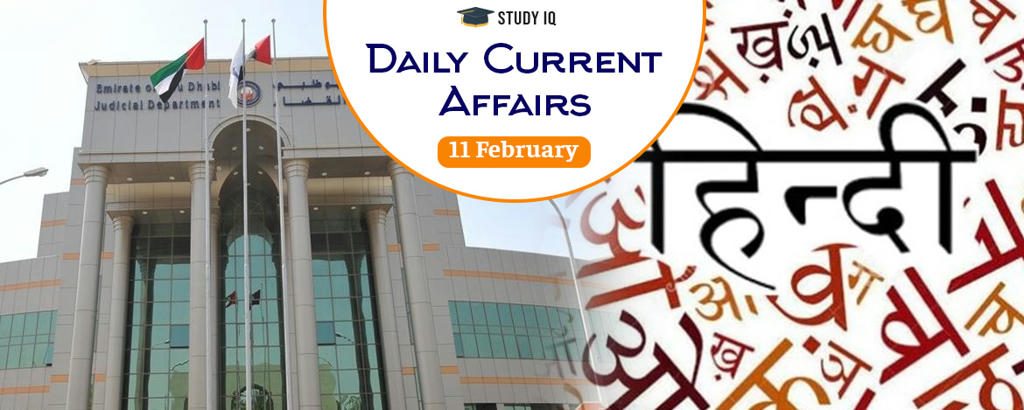 Hindi made Abu Dhabi's third official court language
Date: 11 February 2019
Tags: International Events
Abu Dhabi Judicial Department (ADJD) has added Hindi as third official language to be used in city's courts, alongside Arabic and English. This decision is aimed at helping foreigners especially Hindi speakers to learn about litigation procedures, their rights and duties without language barrier.
Background
ADJD's adoption of Hindi comes as part of its multilingua litigation system. Its first phase was launched in November 2018, through adoption of procedures requiring plaintiffs to translate case documents in civil and commercial lawsuits into English for foreigner defendants. This is aimed at promoting judicial services and increase the transparency of litigation procedures.
Abu Dhabi
It is capital and second most populous city of United Arab Emirates (most populous is Dubai), and also capital of Emirate of Abu Dhabi, largest of UAE's seven emirates (others are Ajman, Dubai, Fujairah, Ras Al Khaimah, Sharjah and Umm Al Quwain).

Of UAE's total population of over 9 million people, 88.5% are expatriate workers and Indians account for 38% of the population.