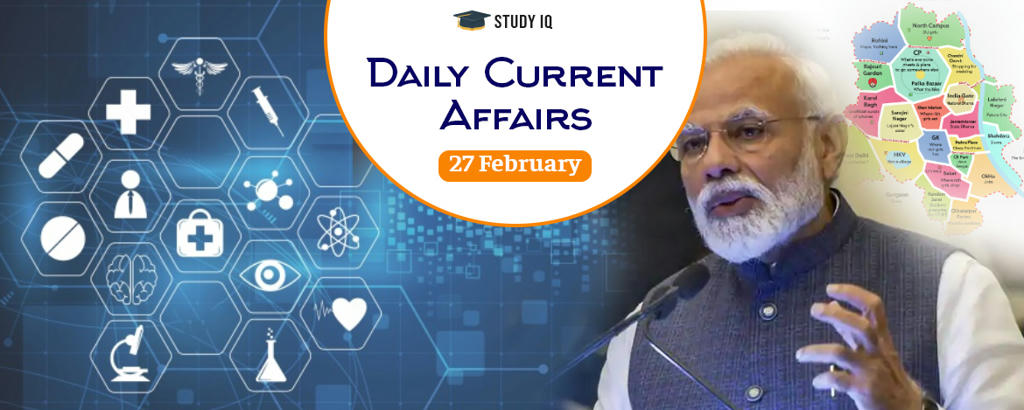 Delhi Declaration on Digital Health
Date: 27 February 2019
Tags: International Organizations, International Events
The Delhi Declaration on Digital Health for Sustainable Development was adopted at concluding session of '4th Global Digital Health Partnership Summit' held in New Delhi. This declearation firmly aligns with Union Government's vision of Digital India.
Delhi Declaration on Digital Health
Digital Health involves use of digital technologies especially information and communication technologies (ICT) to track well-being and improve health indicators. Telemedicine, remote care and mobile health are some of its components.

This declaration calls World Health Organization's (WHO) leadership in digital health and establish specific mechanism to centrally coordinate digital health to assist its member states.

It also marks India's commitment in maximizing digital health investments to ensure Universal Health Coverage and realize goals of Ayushman Bharat scheme.
4th Global Digital Health Partnership Summit
It was global intergovernmental meeting on digital health. It was hosted by Union Ministry of Health and Family Welfare in collaboration with World Health Organization (WHO) and the Global Digital Health Partnership (GDHP). It was attended by ministers and government officials from over 34 countries to discuss the impact of digital technologies on health systems and health services delivery.