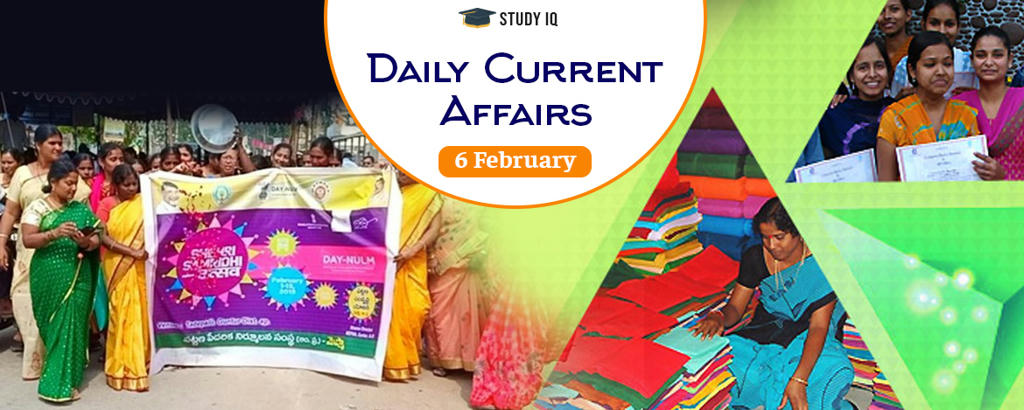 Shehri Samridhi Utsav launched to extend outreach of Deendayal Antyodaya Mission
Date: 06 February 2019
Tags: Infrastructure
Union Ministry of Housing & Urban Affairs (MoHUA) has launched Shehri Samridhi Utsav across the country to extend outreach of Deendayal Antyodaya Mission – National Urban Livelihoods Mission (DAY-NULM) to most vulnerable. It also seeks to showcase MoUHA's initiatives and facilitate access of Self-Help Group (SHG) members to the other government schemes.
Shehri Samriddhi Utsav
Under it, series of rallies led by women's' SHGs will be undertaken to spread awareness about DAY-NULM in urban poor communities.

Job melas and fairs to market products made by women microentrepreneurs will be also organized by states.

SHG members across cities are being linked to national government schemes viz. Swachchh Bharat Mission (U), Pradhan Mantri Awas Yojana (U), Ujjwala Yojana, Jan Dhan Yojana, Suraksha Bima Yojana, Jeevan Jyoti Yojana and National Nutrition Mission.
Deen Dayal Antyodaya Yojana-National Urban Livelihoods Mission (DAY-NULM)
It is Central Sector Scheme launched by Ministry of Housing and Urban Poverty Alleviation (MoHUPA) to reduce poverty and vulnerability of urban poor
It aims at uplifting urban poor by enhancing their sustainable livelihood opportunities through skill development.

Its intended beneficiaries are Urban poor viz. street vendors, slum dwellers, homeless, rag pickers, unemployed and differently abled etc.

It extends coverage to all 4041 statutory cities and towns, there by covering almost the entire urban population of the country.
Main highlights of DAY-NULM
Employment through Skill Training and Placement: Urban poor are imparted with market-oriented skills through City Livelihood Centers.

Under it, expenditure of Rs.15, 000 per person is provided for training of urban poor (It is Rs.18, 000 in North-East and J&K).

Social Mobilization and Institution Development: It is done through formation of SHGs for training members and hand holding. It provides initial support of Rs.10, 000 for each group.
Subsidy to urban poor: It provides interest subsidy of 5% to 7% for setting up individual micro-enterprises with loan of upto Rs.2 lakh and for group enterprises with loan limit of up to Rs.10 lakhs.
Shelters for urban homeless: It fully funds cost of construction of shelters for urban homeless.
Other means: It provides development of vendor markets and also promotes skills for vendors through setting up infrastructure. It has special projects for rag picker and differently abled etc.