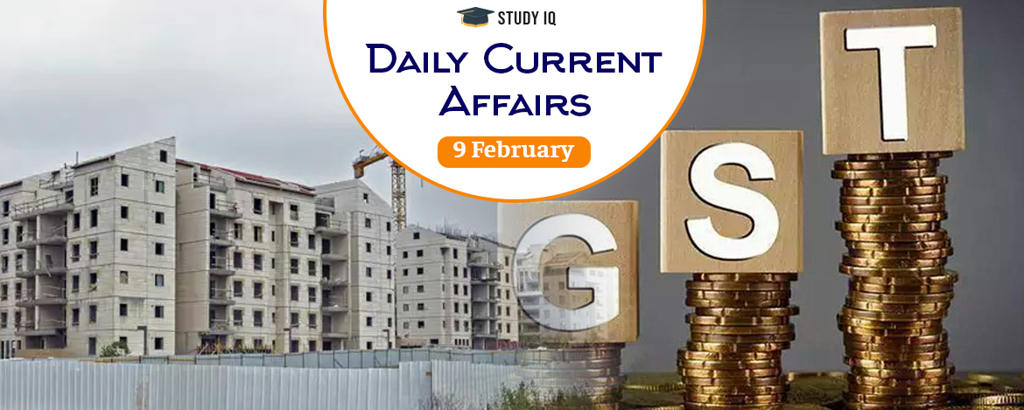 GoM favours GST cut on houses under construction
Date: 09 February 2019
Tags: Infrastructure, Economic Reforms
Group of Ministers (GoM) has favoured lowering goods and services tax (GST) on under-construction residential properties to 5% from the 12% currently. The seven-member GoM, headed by Gujarat Deputy Chief Minister Nitin Patel was set up in January 2019 by GST Council to analyse tax rates and issues being faced by real estate sector under GST regime.
Recommendations
It has favoured to reduce GST rate on under-construction residential properties to 5% without input tax credit (ITC) from current effective rate of 12%, after abatement of value of land. It also favoured lowering GST rate for affordable housing at 3% from 8% at present. It will finalise its recommendations and then submit its recommendations to GST Council headed by Union Finance Minister, which will take the final decision on the proposal.
Background
Currently, GST is levied at 12% with ITC on payments made for under construction property or ready to move in flats where the completion certificate has not been issued at the time of sale. The effective pre-GST tax incidence on such housing property was 15-18%.
However, GST is not levied on buyers of real estate properties for which completion certificate has been issued at time of sale. There have been complaints that builders are not passing on benefit of without input tax credit to consumers by way of reduction in price of property after rollout of GST.