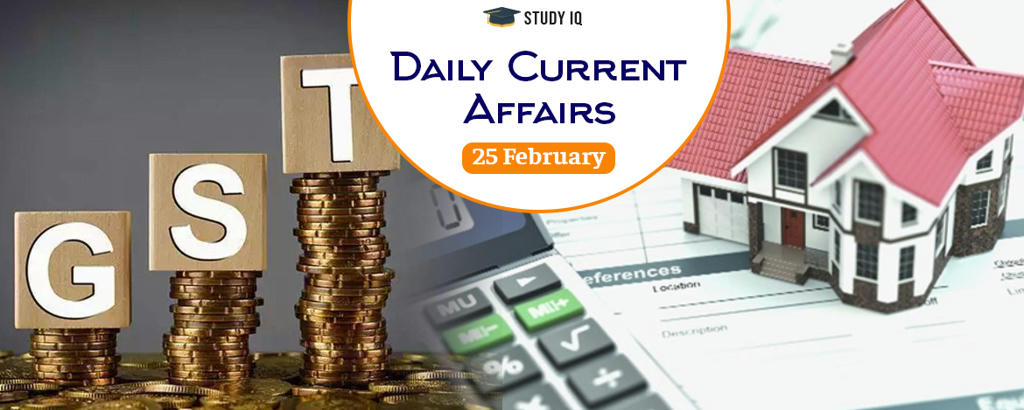 GST Council cuts GST Rate on Real Estate projects
Date: 25 February 2019
Tags: Industries
33rd meeting of Goods and Services Tax (GST) Council chaired by has Finance Minister Arun Jaitley has reduced GST rates on under-construction residential properties and affordable housing projects. This decision was based on recommendations of seven-member Group of Ministers (GoM) headed by Gujarat Deputy Chief Minister Nitin Patel. It was taken after considering importance of real Estate sector as one of the largest contributors to national GDP and employment provider to large numbers of people.
Revised GST rates:
Non-affordable houses:

GST rate for under-construction flats and houses reduced to 5% without Input Tax Credit (ITC), down from earlier 12%.

ITC in this case, means that at time of paying tax on output, tax can be reduced if it is already paid on inputs and only balance amount needs to be paid.

Affordable houses

: GST rate has been reduced to 1% without ITC from earlier 8%.

Affordable house in this case is house/flat with carpet area of up to 90 sq m (in non-metropolitan cities/towns) and 60 sq m (in metropolitan cities) and having value up to Rs 45 lakh (both for non-metropolitan and metropolitan cities).

The revised rates will be effective from April 1, 2019.
Benefits of these changes
It will benefit home buyers by protecting their interest. It will provide buyer of house fair price. It will address cash flow problem in the real estate sector as there are GST exemption on development rights, FSI (Floor Space Index), long term lease (premium) etc. It will result in better pricing for houses as it will remove unutilised ITC, which used to become cost at the end of the project. It will simplify tax structure and tax compliance for builders. It will give boost government's vision of 'Housing for all by 2022'.