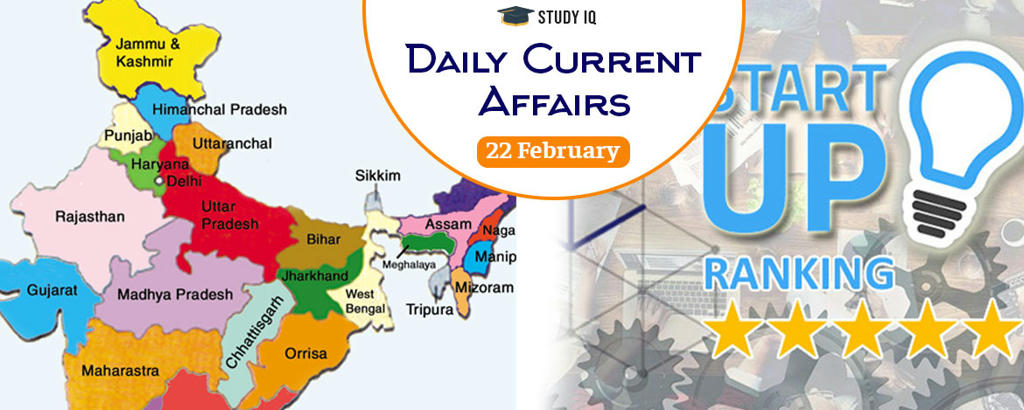 DPIIT launches 2nd edition of Startup Ranking of states
Date: 22 February 2019
Tags: Industries
Department for Promotion of Industry and Internal Trade (DPIIT) under Ministry of Commerce & Industry has launched second edition of Startup Ranking for 2019.
It aims to rank States/UTs for establishing a robust ecosystem for supporting Startups. It also seeks to encourage States/UTs to identify, learn and replicate good practices from each other.
Startup Ranking Framework 2019
It comprises of 7 pillars and 30 action points. It will evaluate measures undertaken by States/UTs during assessment period from May 1, 2018 to June 30, 2019.

These pillars will assess States/UTs efforts across institutional support, easing public procurement, simplifying regulations, seed funding support, incubation support, venture funding support and awareness and outreach related activities.

It is expected to take forward startup ecosystem in country and give impetus to vision of India becoming Startup Nation.
2018 Startup Rankings: Gujarat was ranked best performer followed by Karnataka, Kerala, Odisha, and Rajasthan.
Background
India is home to about 20,000 startups which are driving economic growth and leading to technological innovations and employment generation in every state. These startups are introducing new solutions every day and also improving existing processes. Government has taken lead in creating policies and a framework to encourage and help statrups. Besides, many States/UTs also have startup focussed environment with friendly polies aimed ease of doing business for startups.