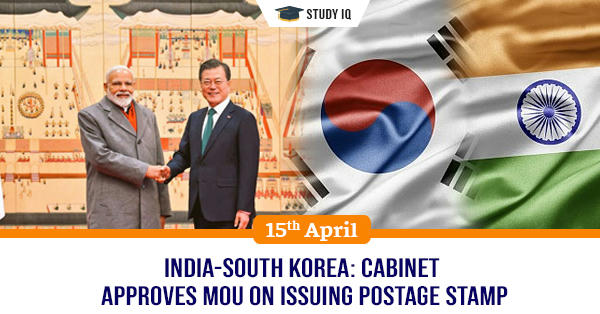 India-South Korea: Cabinet approves MoU on issuing Postage Stamp
Date: 15 April 2019
Tags: India & World
Union Cabinet has apprised Memorandum of Understanding (MoU) signed between India and South Korea to jointly issue Postage Stamps on the theme "Queen Hur Hwang-ok of Korea". The MoU was signed between Department of Posts, Union Ministry of Communications and South Korea's Ministry of Science and ICT (Korea Post). The joint stamps will be released on a mutually agreed date by the end of 2019.
Queen Hur Hwang-ok (Suriratna)
She was Ayodhya's legendary Princess Suriratna, who had traveled to Korea in 48 CE and married Korean King Kim-Suro. Large number of Koreans trace their ancestry to this legendary princess.