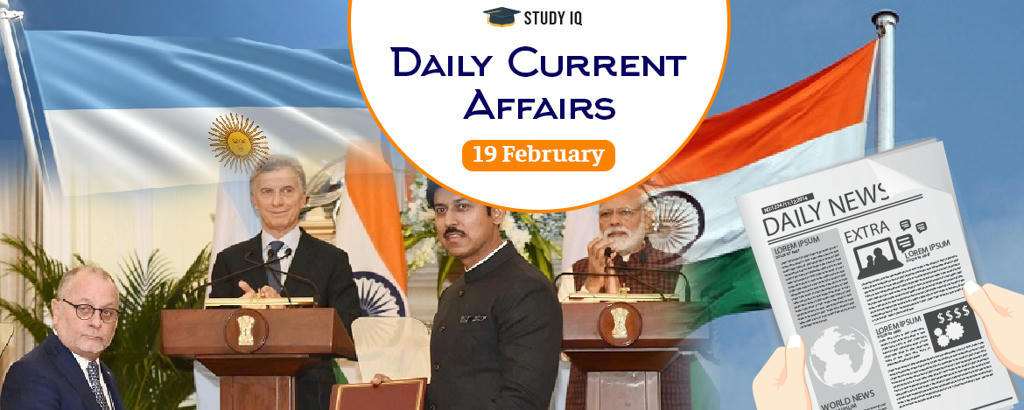 India, Argentina sign 10 Agreements
Date: 19 February 2019
Tags: India & World
India and Argentina singed 10 Memorandums of Understanding (MoUs)/Agreements. They were signed in New Delhi after extensive talks between Prime Minister Narendra Modi and Argentine President Mauricio Macri, who is on official state visit to India. President Mauricio Macri is in India as part of celebrations of 70th anniversary of establishment of diplomatic relations between India and Argentine.
Signed MoUs/Agreements are
MoU in pharmaceuticals

MoU on Defence Co-operation.

MoU on Antarctic Co-operation.

MoU on Civil Nuclear Cooperation.

MoU for cooperation in the field of Tourism.

MoU on Cooperation and Collaboration on Broadcasting content.

Work Plan on Cooperation on Agriculture within MoU signed in 2010.

Work Plan for year 2019-21 of Agriculture cooperation within MoU signed in 2006.

Agreement for establishment of India-Argentina Centre of Excellence for Information and Technology

Joint Declaration of Intent on Cooperation in field of Information & Communications Technology (ICT) and Electronics.