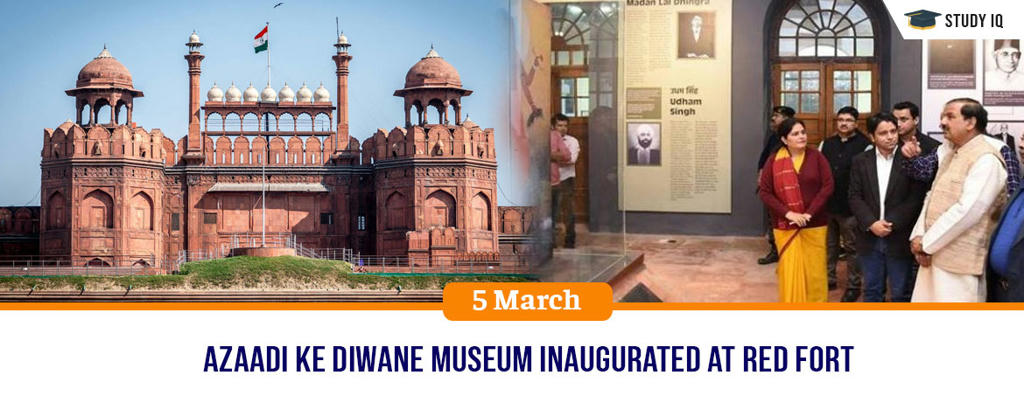 Azaadi ke Diwane museum inaugurated at Red Fort
Date: 05 March 2019
Tags: Historical Places, Personalities
Azaadi ke Diwane museum dedicated to unsung heroes of the country's freedom struggle was recently inaugurated on the Red Fort premises. It is fifth in Kranti Mandir series which also includes Subhash Chandra Bose and INA museum, Yaad-e-Jallian museum, Museum on 1857 (on country's first war of Independence) and Drishyakala (a Museum on Indian Art) on the sacrifices of India's freedom fighters.
Azaadi ke Diwane museum
It has been built by Archaeological Survey of India (ASI). It pays homage to hundreds of freedom fighters who do not find mention in popular culture.

It aims to inspire younger generation and letting them know the cost of freedom that the great fighters achieve by sacrificing their lives.

It attempts to document unsung hero's contributions to India's Freedom Struggle. It also pays tribute to selfless sacrifices of revolutionaries, brave women freedom fighters and valiant children.

It is digitised and interactive museum with state-of-the-art, informative and educational exhibition allowing visitors to engage with exhibits through multi-sensor technology.