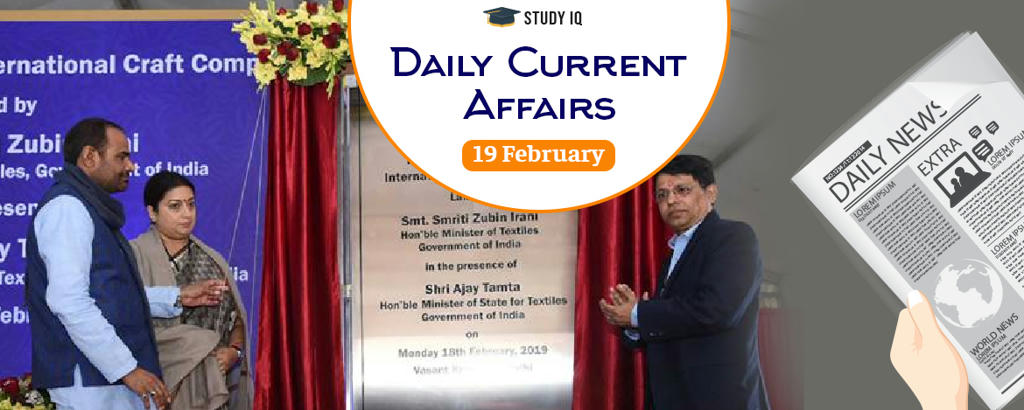 Foundation stone of Hastshilp Complex laid in New Delhi
Date: 19 February 2019
Tags: Handicrafts
Union Minister for Textiles Smriti Irani laid foundation stone of Hastshilp Complex was laid in New Delhi. It will be named as Deen Dayal Antarashtriya Hastshilp Bhawan after Deendayal Upadhyaya. Its construction will be undertaken by NBCC and is expected to be complete in 18 months
Hastshilp Complex
It will provide better accessibility to handicraft artisans from across country and SAARC nations.

It will provide space for awardee artisans on rotation basis and preference will be given to differently abled artisans. This will help in increasing reach of artisans.

It will also house separate research wing to carry out on endangered crafts and new and emerging handicraft products and markets.

It will house total 23 shops meant for artisans, one showroom for artisans from SAARC countries, one kiosk, five galleries and one conventional hall.

It will bring different offices of handicrafts which are situated at different places currently to one location.

It will also house dormitory facilities for handicraft artisans from all across the country.