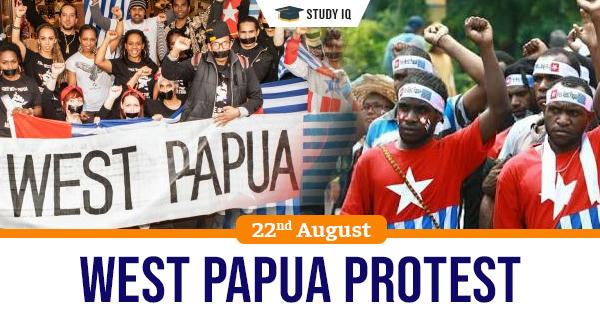 West Papua Protest
Date: 22 August 2019
Tags: Geography & Environment
Issue
Indonesia has deployed troops to West Papua as demonstrations demanding for the region's independence are spreading.
Background
West Papua comprises the West Papua and Papua provinces and shares an island with Papua New Guinea.

It was a Dutch colony until the early 1960s until Indonesia took it over. It became part of the country in a controversial 1969 referendum where only about 1,000 people were able to vote.
Details
An attack by independence fighters killed at least 17 people and triggered a military crackdown. The event caused 35,000 civilians to

flee their homes

as security forces tried to drive out rebels from the mountains.

Demonstrations in West Papua erupted following the arrest of ethnic Papuan students for throwing Indonesian flag into the sewer. This also gave birth to independence movement for free Papua.
West Papua
The region is the poorest in Indonesia in spite of its natural wealth. There have been numerous allegations of human rights violations.

Papuans are excluded from employment, dispossessed of their land that faces contamination due to extractive industries operating in West Papua. The Indonesian government's migration policies also exclude Papuan residents from availing economic opportunities.

The transmigration policy of the government gives away land in Papua and provides incentives for those from other Indonesian islands to move to Papua.