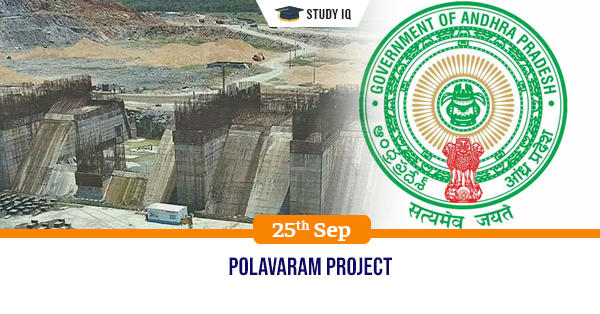 Polavaram project
Date: 25 September 2019
Tags: Geography & Environment
Issue
The Andhra Pradesh government has claimed a big success of its reverse rendering concept and a saving of ?628 crore to the exchequer in the Polavaram Project works.
Background
The Andhra Pradesh government had announced a re-tendering procedure for completing the massive Polavaram project after it felt that the price of the project was over estimated. The reverse rendering method has allowed it to revise the project cost and save certain amount of money involved.
Details
Once the government finalises the tender, the construction company would be required to complete balance works of investigation, survey, preparation of designs and drawing and schedules for the construction of the incomplete bits in the Earth-Cum-Rock-Filled Dam, Spill Channel etc along with excavation of foundations of the 960 MW Hydro Electric Power House and other works under lump some contract sytem under Part A of the tender.

Part A of the bid also covers Operation and Maintenance of the Polavaram Irrigation Project for five years. This includes a defect liability period of two years.

The Part B of the tender covers the designing, manufacturing and installation of the turbine generators in the power house.
Polavaram project
Polavaram Project, is an under construction multi-purpose National project on the Godavari River in the West Godavari District and East Godavari District in Andhra Pradesh.

The project has been accorded national project status by the Union Government of India and will be the last to be accorded the status.

The area under the project is spread across the states of Andhra Pradesh, Telangana, Odisha and Chhattisgarh.