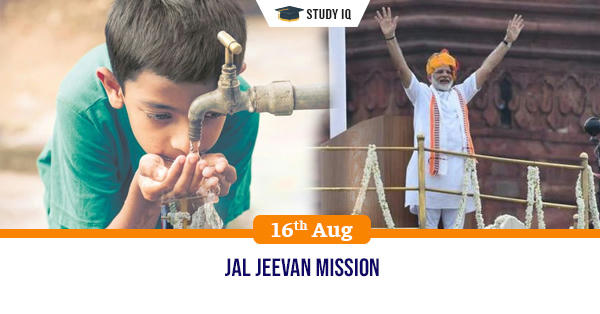 Jal Jeevan Mission
Date: 16 August 2019
Tags: Environment
Issue
PM Narendra Modi has announced a 3.5 lakh crore mission called Jal Jeevan Mission to provide piped water to all households during his Independence Day speech.
Background
Half of the Indian households do not have access to piped water. Women especially have to walk miles to fetch water for domestic needs.

By providing clean and safe water, women can dedicate their efforts for more fruitful purposes.
Significance and details of this Mission
The mission will not just be at the government level. It will be implemented like Swachhta Mission that involves people's participation.

The Jal Jeevan Mission, under the Department of Drinking Water and Sanitation, will focus on integrated demand and supply-side management of water at the local level, including the creation of local infrastructure for source sustainability like rainwater harvesting, groundwater recharge, and management of household wastewater for reuse in agriculture.

Jal Jeevan Mission aims converge with other Central and State Government Schemes to achieve its objectives of sustainable water supply management across the country