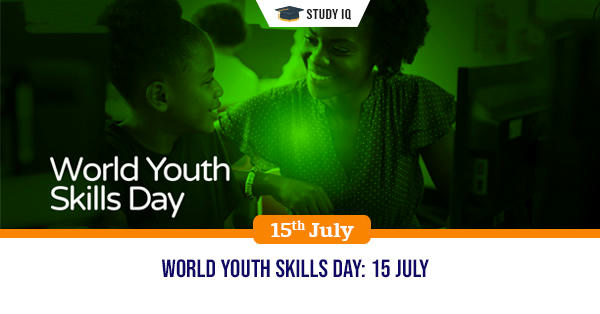 World Youth Skills Day: 15 July
Date: 15 July 2019
Tags: Days & Dates
World Youth Skills Day is observed every year across the world on 15 July to promote youth skills development and abilities. Observance of this day aims to raise awareness about importance of investing in youth skills development.
It also seeks to create more awareness on training and development of skills for youth of today and also create better employment opportunities for the youth. The theme for year 2019 is 'Learning to learn for life and work'. It seeks to put light on mechanisms needed to operationalise lifelong learning.
On this day, fourth anniversary of the Skill India Mission was also observed. To mark this day TikTok and National Skill Development Corporation (NSDC) collaborated and launched an in-app campaign 'Skills4All'
Background
World Youth Skills Day was instituted by United Nations General Assembly (UNGA) in November 2014, to raise awareness about the importance of investing in youth skills development.