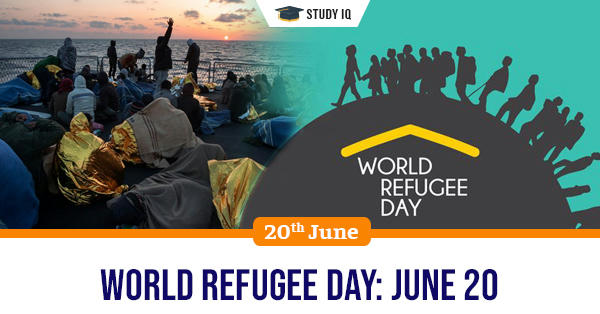 World Refugee Day: June 20
Date: 20 June 2019
Tags: Days & Dates
The World Refugee Day is observed every year across the world June 20 to raise awareness of the situation of refugees throughout the world.
Purpose of this day: It seeks to draw attention to the plight of refugees across the world and celebrate their courage and resilience and renew global commitment to solve refugee problems
2019 Theme: #StepWithRefugees — Take A Step on World Refugee Day. It seeks to highlight big and small steps in solidarity with refugees around the world by communities, schools, businesses, faith groups and people from all walks of life.
Background
The World Refugee Day was instituted by United Nations General Assembly (UNGA) through Resolution 55/76 passed in December 2000. It was passed to mark 50th anniversary of UN Refugee Convention, 1951. Since then, this day is observed annually with different themes. Prior institution of this day in 2000, Organization of African Unity (OAU) member states used to observe African Refugee Day on 20 June.
Refugees : United Nations Refugee Convention 1951 defines refugees as those who have fled their country owing to well-founded fear of persecution because of their race, religion, nationality, membership in particular social group or political opinion.