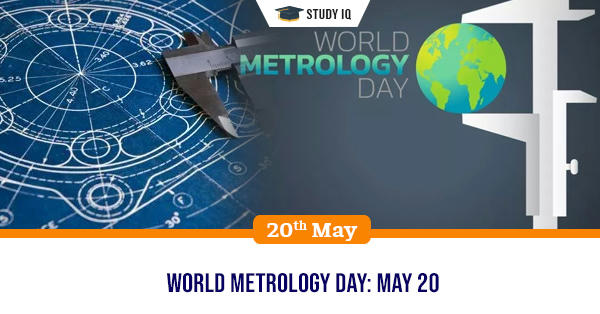 World Metrology Day: May 20
Date: 20 May 2019
Tags: Days & Dates
The World Metrology Day is celebrated every year across the world on May 20. The day commemorates anniversary of the signing of the Metre Convention in 1875. The theme for this year is "The International System of Units - Fundamentally better."
Metre Convention of 1875
It was signed by representatives of seventeen nations on 20 May 1875. It has set framework for global collaboration in science of measurement and in its industrial, commercial and societal applications.
Its original aim was to bring world-wide uniformity of measurement and it still remains as important today as it was in 1875. It provides the basis for a coherent measurement system worldwide that underpins scientific discovery and innovation, industrial manufacturing and international trade, as well as the protection of the global environment.
International Organisations
International Organization of Legal Metrology: It is intergovernmental organization that promotes global harmonization of the legal metrology procedures that underpin and facilitate international trade. It was established in 1955 and is headquatered in Paris.
International Bureau of Weights and Measures: It is intergovernmental organization established by Metre Convention. It provides common platform to member states act together on matters related to measurement science and measurement standards.