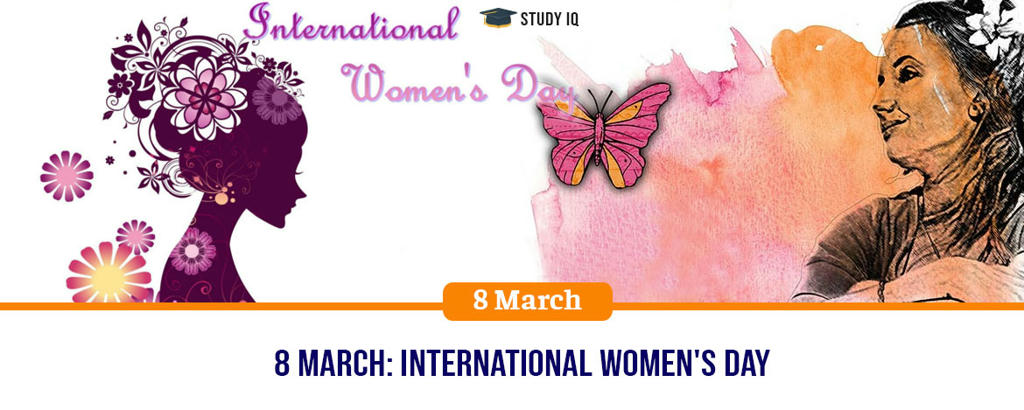 8 March: International Women's Day
Date: 08 March 2019
Tags: Days & Dates
International Women's Day is observed every year across world on March 8 to highlight achievements of women while calling for greater gender equality. It aims to empower women in all settings (rural and urban) and celebrate work of individuals and organisations that constantly to assert women's rights and realise their full potential.
The theme for year 2019 is 'Think equal, build smart, innovate for change'. It focuses on innovative ways to advance gender equality and empower women, particularly in areas of social protection, access to public services and sustainable infrastructure.
This day also provide opportunity to achieve goal 4 (ensure inclusive and quality education for all and promote lifelong learning) and goal 5 (achieve gender equality and empower all women and girls) of Sustainable Development Goals (SDGs)
International Women's Day (IWD)
It was proclaimed by United Nations during International Women's Year 1975. It was officially announced through UN General Assembly (UNGA) resolution adopted in 1977 which declared March 8 as United Nations Day for Women's Rights and International Peace.
Note: Charter of the United Nations, signed in 1945, was first international agreement to affirm principle of equality between women and men. Since then, UN has created historic legacy of internationally-agreed strategies, standards, programmes and goals to advance the status of women worldwide.
Beijing Declaration and Platform for Action: It is historic roadmap signed by 189 governments, envisions world where each woman and girl can exercise her choices, such as participating in politics, getting education, having income, and living in societies free from violence and discrimination. It focuses on 12 critical areas of concern.