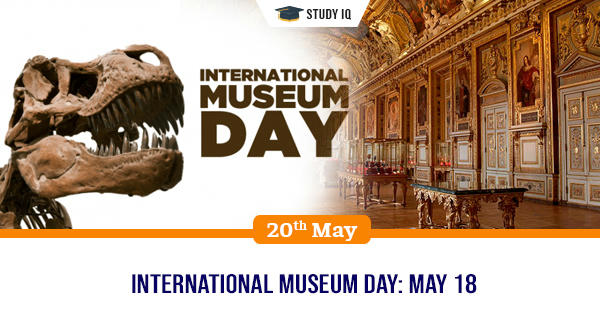 International Museum Day: May 18
Date: 18 May 2019
Tags: Days & Dates
The International Museum Day is observed every year across the world on May 18 across to raise awareness on how important museums are in the development of society. The 2019 theme was 'Museums as Cultural Hubs: The future of tradition'.
Background
The International Museum Day was proclaimed by International Council of Museums (ICOM) in 1977. Its objective is to raise awareness of museums as important means of cultural exchange, enrichment of cultures and development of mutual understanding, cooperation and peace among peoples.
International Council of Museum (ICOM).
It is the nodal and only organisation of museums and museum professionals with global scope. It is committed to promotion and protection of natural and cultural heritage, present and future, tangible and intangible. It was established in 1946. It is headquartered in Paris, France. It serves as network of museum professionals acting in wide range of museum- and heritage-related disciplines. It has more than 35,000 members in 137 countries.