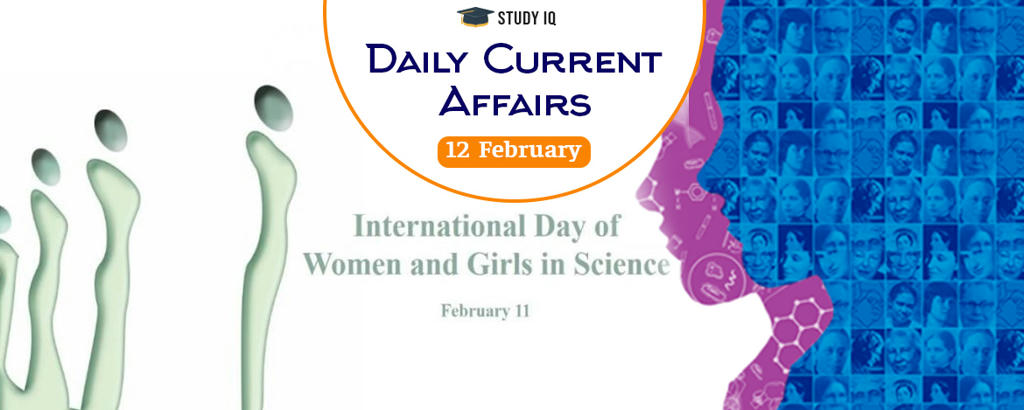 February 11: International Day of Women and Girls in Science
Date: 12 February 2019
Tags: Days & Dates
International Day of Women and Girls in Science is observed every year on February 11 to promote gender equality and encourage girls and women to pursue careers in science and research. The theme for year 2019 is "Investment in Women and Girls in Science for Inclusive Green Growth".
Celebration of this day is led by United Nations Educational, Scientific and Cultural Organization (UNESCO) and UN-Women, in collaboration with institutions and civil society partners that promote women and girls' access to and participation in science.
Gender Gap in STEM
Significant gender gap persists in all levels of science, technology, engineering and mathematics (STEM) disciplines all over the world.

At present, less than 30% of researchers worldwide are women. According to UNESCO data (2014-16), only around 30% of all female students select STEM-related fields in higher education.

Globally, female students' enrolment is particularly low in scientific research fields. Long-standing biases and gender stereotypes are steering girls and women away from science related fields.

Gender equality has always been a core issue for UN. Gender equality and empowerment of women and girls will make crucial contribution in economic development of world and also progress across all goals and targets of Sustainable Development Goals (SGDs).
Background
International Day of Women and Girls in Science observed on 11 February was instituted by United Nations General Assembly (UNGA) by adopting resolution A/RES/70/212 in December 2015 to recognize critical role played by women and girls in science and technology. Purpose of instituting this day was to achieve full and equal access to and participation in science for women and girls, and further achieve gender equality and the empowerment of women and girls.