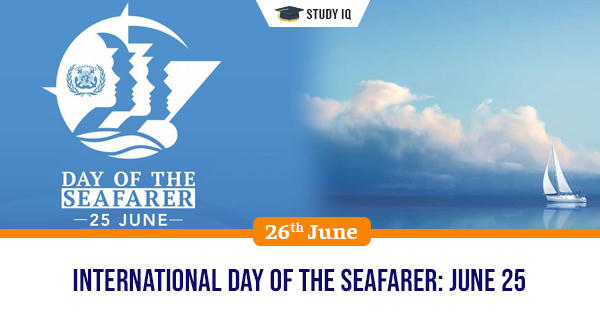 International Day of the Seafarer: June 25
Date: 26 June 2019
Tags: Days & Dates
The Day of the Seafarer is observed every year across the globe by International Maritime Organization (IMO) on 25 June as an expression of thanks to the seafarers for their contribution to the economy and civil society of the world. Observance of this day also acknowledges risks and personal costs endured by seafarers while being in their jobs. The theme (campaign) for year 2019 is 'I Am On Board with gender equality'. It aims to give strong emphasis in the maritime world on importance and value of women within the professional ranks.
Background
Day of the Seafarer was proclaimed by International Maritime Organisation (IMO) in 2010. It was established in resolution adopted by 2010 Diplomatic Conference in Manila, Phillipines to adopt revised Standards of Training, Certification and Watchkeeping for Seafarers (STCW) Convention, 1978. This day was observed for first time in 2011 and since then it is observed annually. It has also been included in list of observances by United Nations.
Purpose of this day: It acknowledges that almost everything that we use in our daily lives has been directly or indirectly linked with sea transport. According to IMO, around 90% of the world's goods trade is carried out through ships.