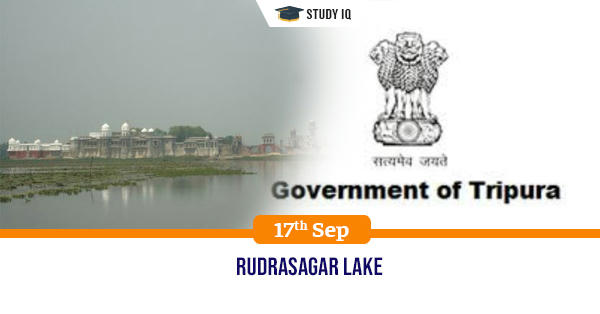 Rudrasagar Lake
Date: 17 September 2019
Tags: Conventions
Issue
The Tripura government is distributing free ducklings for people residing near Rudrasagar lake in order to increase income of the citizens as well as boost tourism.
Background
The ambitious project announced by CM Deb was in line with the state government's policy of making Tripura a tourist hub and attract revenues substantially. The Rudrasagar lake is at the center of the ambitious plan laid out by the state government.
Details
Rudrasagar Lake, also known as Rudijala, is a lake located in Melaghar, Tripura.

The Government of India's Ministry of Environment and Forest has identified Rudrasagar as one of the wetlands of National Importance for conservation and sustainable use, based on its bio-diversity and socio economic importance.

The lake is designated as a Ramsar site under Ramsar convention on wetlands of international importance.
Ramsar Convention
The Ramsar Convention on Wetlands of International Importance is an international treaty for the conservation and sustainable use of wetlands.

It is also known as the Convention on Wetlands and is named after the city of Ramsar in Iran, where the Convention was signed in 1971.