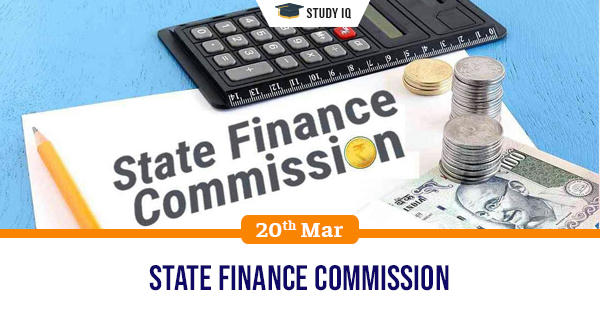 State Finance Commission
Date: 20 March 2020
Tags: Constitution
Issue
The Tamil Nadu government has constituted the Sixth State Finance Commission.The commission will be headed by retired IAS officer Mohan Pyare.
Background
The State Finance Commission (SFC) is an institution created by the 73rd and 74th Constitutional Amendments (CAs) to rationalize and systematize State/sub-State-level fiscal relations in India.
Details
Article 243(I) of the Constitution mandated the State Governor to constitute a Finance Commission every five years.

Article 243Y of the Constitution states that the Finance Commission constituted under Article 243(I) shall also review the financial position of the Municipalities and make recommendations to the Governor.

Under Article 243-I of the Constitution of India, the governor of a state is required to constitute a Finance Commission every five years.

The governor of a state ensures the laying of a State Finance Commission's recommendations to the table of the state legislature. It also includes a memorandum of action taken by the government on the Commission's report.
Functions
A State Finance Commission has functions similar to that of the Central Finance Commission. It allocates resources of a state to its Panchayati Raj institutions at all three levels in terms of taxes, duties and levies to be collected by the state and the local bodies.

A State Finance Commission reviews the financial position of the panchayats in a state and makes recommendations to the Governor about the principles that should govern the distribution of tax proceeds – taxes, duties, levies, toll fee collected by the state between the state and its Panchayati Raj Institutions at all three levels – village level, block level and district level.
It also recommends the following:
Taxes, levies and fees levied or appropriated by Panchayats themselves.

Grants-in-aid to Panchayati Raj Institutions from the consolidated fund of a state.

Ways to improve the financial position of the Panchayati Raj Institutions.

Measures for the overall improvement of Panchayat's finances.