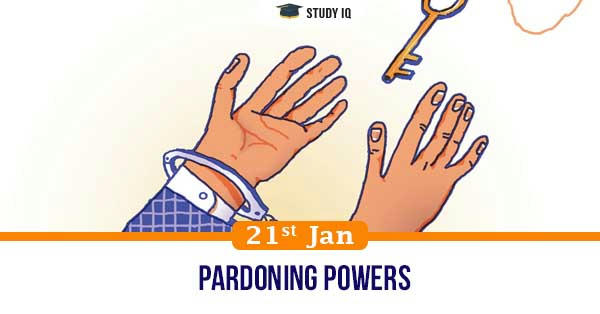 Pardoning powers
Date: 21 January 2021
Tags: Constitution
Issue
Outgoing US President Donald Trump has used his pardoning powers to pardon his ex-strategist Steve Bannon.
Details
Bannon was indicted and arrested by federal prosecutors in Manhattan on charges related to the money.

The pardon of Bannon was particularly remarkable because he had been charged with a crime but had yet to stand trial.

An overwhelming majority of pardons and commutations granted by presidents have been for those who were convicted and sentenced.
Pardoning powers in India
A pardon is a government decision to allow a person to be relieved of some or all of the legal consequences resulting from a criminal conviction.

A pardon may be granted before or after conviction for the crime, depending on the laws of the jurisdiction.

Under the Constitution of India (Article 72), the President of India can grant a pardon or reduce the sentence of a convicted person.

A similar and parallel power vests in the governors of each state under Article 161. However they do not have pardoning powers.
The pardoning powers of the Indian President are elucidated in Article 72 of the Indian Constitution.
Pardon: Completely absolving the person of the crime and letting him go free. The pardoned criminal will be like a normal citizen.

Commutation: Changing the type of punishment given to the guilty into a less harsh one, for example, a death penalty commuted to a life sentence.

Reprieve: A delay allowed in the execution of a sentence in order to allow guilty some time to apply for Presidential Pardon or some other legal remedy.

Respite: Reducing the quantum or degree of the punishment in view of some special circumstances, like pregnancy, mental condition etc.

Remission: Changing the quantum of the punishment without changing its nature.