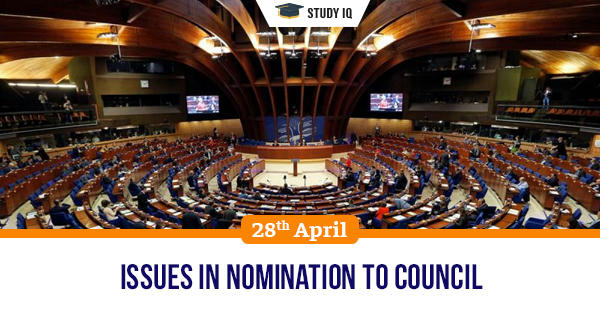 Issues in nomination to council
Date: 26 April 2020
Tags: Constitution
Issue
On April 9, after a meeting presided over by Deputy Chief Minister Ajit Pawar, the Maharashtra Cabinet recommended to Governor Bhagat Singh Koshyari that Chief Minister Uddhav Thackeray should be nominated to one of the seats reserved for the Governor's nominee in the state Legislative Council.
Background
The governor is yet to act on the Cabinet's recommendation, even as the Chief Minister's current term in office approaches its end. A constitutional crisis looms.
Details
Thackeray took oath on November 28, 2019 — and in accordance with Article 164(4), a Minister who for any period of six consecutive months is not a member of the Legislature of the State shall at the expiration of that period cease to be a Minister.

It follows that the Chief Minister must become part of the Maharashtra legislature before May 27; however, with the pandemic raging, a by-election cannot be held. The only way to fulfil the requirement, therefore, is for Thackeray to be nominated to the Upper House by the Governor.

In S R Chaudhuri vs State of Punjab and Ors (2001), the Supreme Court had ruled that "it would be subverting the Constitution to permit an individual, who is not a member of the Legislature, to be appointed a Minister repeatedly for a term of 'six consecutive months', without him getting himself elected in the meanwhile. The practice would be clearly derogatory to the constitutional scheme, improper, undemocratic and invalid".

Under Article 171(5), the Governor can nominate "persons having special knowledge or practical experience in respect of literature, science, art, co-operative movement and social service".

As per the Allahabad High Court in Har Sharan Varma vs Chandra Bhan Gupta and Ors (February 15, 1961), even politics can be seen as 'social service'.

In Biman Chandra Bose vs Dr H C Mukherjee (1952) the Calcutta High Court rejected the plea that none of the nine nominated members to the legislature fulfilled the required criteria, and held that the Governor cannot use his discretion in nominating members to the Council. He has to go by the aid and advice of the Council of Ministers.

India is currently battling a health emergency of the kind not seen in the history of the republic. Political uncertainty is the last thing that Maharashtra, which has the highest coronavirus case load and death toll by far in the country, needs at this moment.